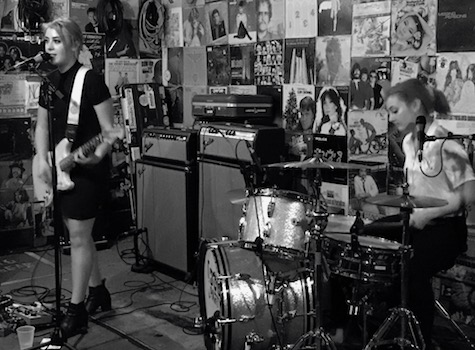 by Tim McMahan, Lazy-i.com
Firstly, welcome back – or more accurately – it's good to be back. I've been in Savannah the past week on R & R. I won't get into it other than to say it's as gorgeous as in Midnight in the Garden of Good and Evil.
Anyway, in my absence, the Maha Music Festival announced a "surprise summer showcase" taking place tomorrow afternoon from 5 to 6:30 p.m. at 8th and Farnam downtown (right near the dog park and the Jun Kaneko giant head). Now I wonder why they chose that location? The fun will include a live set from Little Brazil and DJ Crabrangucci. LB, btw, played the first-ever Maha festival back in 2009.
Stand ready for some special announcements about the future of Maha. Head downtown tomorrow and find out. The whole dang thing is free.
. 0 0 0 .
Sacramento garage rock duo Dog Party usually plays at O'Leaver's when they're in town. Tonight they're headlining at Reverb Lounge and recent recordings reflect a shift in their sound in some new directions. Also on the bill are CatBeret and Ragdoll. $17, 8 p.m.
* * *
Read Tim McMahan's blog daily at Lazy-i.com — an online music magazine that includes feature interviews, reviews and news. The focus is on the national indie music scene with a special emphasis on the best original bands in the Omaha area. Copyright © 2023 Tim McMahan. All rights reserved.