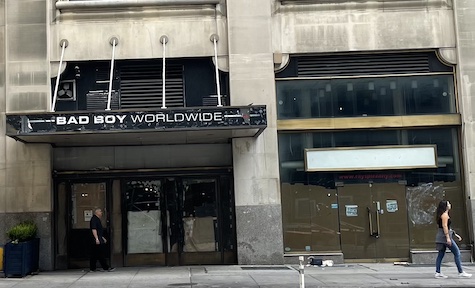 by Tim McMahan, Lazy-i.com
It's that time of year again. Lazy-i will be on hiatus tomorrow and this weekend as we take in the sights and sounds of New York City (and yes, there is one show we may attend — Poison Ruin and Success at Union Pool Sunday. If I go, I'll do a write-up). 
Slim pickings show-wise this weekend. There's a barn burner tonight at Pageturners where Dan Brennan's rock project Healer plays with Fontenelle. No cover but a $10 donation is suggested. Starts at 8 p.m. 
Nothing on tap for Friday night except #BFF, the monthly art festival in Benson. You know what to do. Ming Toy Gallery will be open tomorrow evening until 9 p.m. Come in and see the genius works of Michael Trenhaile! 
Saturday night Minne Lussa headlines at The Sydney in Benson. Joining them are Lincoln band The Obscurants. Fronted by Eric May with Shawn Williams, Jon Ruff, Danny Carraher and Chris Maly. We're talking classic Lincoln indie along the lines of Rainer Maria. The band will be heading to ARC this November to record new material. Rounding out the show is fellow Lincoln band Her Flyaway Manner. This is gonna be a corker! $6, 9 p.m. 
That's all I got. If I missed your show put it in the comments section. Have a great weekend!
* * *
Read Tim McMahan's blog daily at Lazy-i.com — an online music magazine that includes feature interviews, reviews and news. The focus is on the national indie music scene with a special emphasis on the best original bands in the Omaha area. Copyright © 2023 Tim McMahan. All rights reserved.