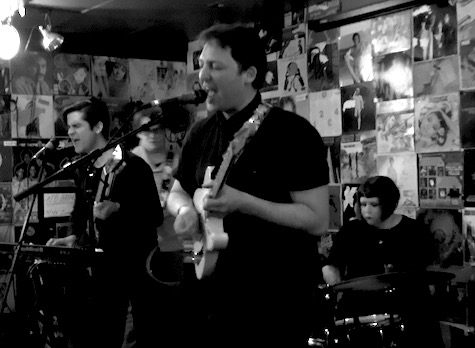 by Tim McMahan, Lazy-i.com
We're in the heart of winter, and that means no touring indie shows for the foreseeable future. Oh well, let's take what we can get.
Tonight at The Down Under Lounge, for instance, sees the return of indie twang rockers The Broke Loose. As I was digging around the internet to see if the band released anything new, I fell upon their anthem for Omaha soccer franchise Union Omaha, which really isn't indicative of their sound, but I had to share it anyway. The band takes The DU stage at 9:30. No price listed.
Then tomorrow night there's a trifecta of bands playing at fabulous O'Leaver's, headlined by Lincoln band Perfect Form, who we last saw at O'Leaver's back in 2020 (in fact, I think they were the last band I saw before the Covid lock-down!). Perfect Form includes members of Pharmacy Spirits fronted by Jim Reilly. Their sound is reminiscent of so-called "First Wave" acts like Joy Division, Gang of Four and Wire. Joining them is Omaha band Minne Lussa and Lincoln act Dirty Talker — a trio featuring Brendan McGinn, Adam 2000 and Justin Kohlmetscher. 9 p.m., $7.
Also Saturday night, Bennie Does Bowie returns to The Waiting Room. $10, 9 p.m. 
And that's all I got. If I missed your show, put it in the comments section. Have a great weekend.
* * *
Read Tim McMahan's blog daily at Lazy-i.com — an online music magazine that includes feature interviews, reviews and news. The focus is on the national indie music scene with a special emphasis on the best original bands in the Omaha area. Copyright © 2023 Tim McMahan. All rights reserved.
No Comments »
No comments yet.
RSS feed for comments on this post. TrackBack URL
Leave a comment