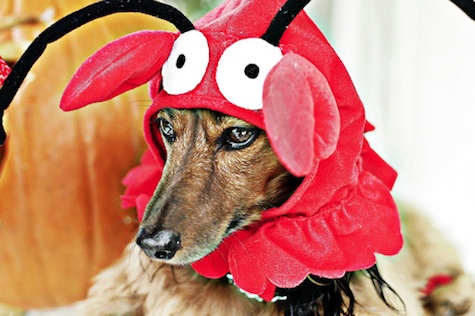 by Tim McMahan, Lazy-i.com
By default, it's Halloween weekend, at least as far as bars are concerned. So brush off your Taylor Swift/Kelce costumes and have a good time. It's also another no-touring-indie-bands weekend. See what's on the event horizon through next spring as far as touring indie acts in yesterday's blog post.
There are a few local shows happening this weekend, not the least of which is the long-awaited return of See Through Dresses. The band is playing a reunion gig tonight at Benson Theatre as part of the 2023 annual fundraiser for Omaha Girls Rock. They'll be joined by a handful of OGR bands. Tickets are $25 and available at bensontheatre.org. Music starts at 7 p.m., and yes, costumes are encouraged.
No doubt costumes will also be all the rage tonight at fabulous O'Leaver's as the club hosts a free punk rock show with The Scabby Ghouls, The Shidiots, DSM-5 and Blowing Chunks. The spooky fun starts at 9 p.m.
Meanwhile, over at The Sydney in Benson, Thick Paint opens for singer/songwriter Anna McClellan. $10, 9 p.m.
Three local shows tomorrow night (Saturday):
Local rockers Garst are headlining at Reverb Lounge with Bad Self Portraits and The Moose & The Public. $12, 8 p.m.
Las Cruxes is headlining The Down Under Lounge's 8th annual Halloween show Saturday night. Joining them are Jar, Glue, and Grief Police. $8, 9:30 p.m. Again, costumes.
And finally, Pet Bun and Sputnik Kputnik are playing at Pageturners Lounge Saturday night. No cover but a $10 donation is suggested. Music starts at 8 p.m.
And then Sunday night Grapefruit Records in the Old Market is hosting a rare Omaha performance by Simon Joyner and the Sirens. It's a tour kick-off show for the band as they're headed back on the road. David Nance will be playing a set of brand new material in his opening solo set at 8 p.m. $10. No mention of costumes, but every day is Halloween in the Old Market, right?
That's it. If I missed your show, put it in the comments section. Have a wild and crazy Halloween weekend.
* * *
Read Tim McMahan's blog daily at Lazy-i.com — an online music magazine that includes feature interviews, reviews and news. The focus is on the national indie music scene with a special emphasis on the best original bands in the Omaha area. Copyright © 2023 Tim McMahan. All rights reserved.