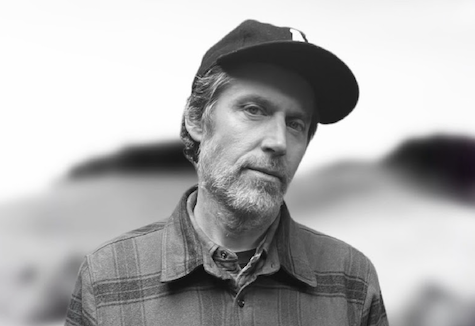 Rig 1, a.k.a. Desaparecidos' Ian McElroy, has a new single and album coming…
by Tim McMahan,Lazy-i.com
Desaparecidos keyboardist Ian McElroy's hip-hop project, Rig 1, released a new single yesterday, "Kindest Brother." The track comes from his upcoming album, Separation Illusion, which drops Nov. 3 on Maria Taylor's Flower Moon Records. The song was written by McElroy and Neva Dinova frontman Jake Bellows.
The track will be released as a double A-sided 7-inch b/w "Real Hot Boy," a track that features Maria Taylor, Mike Bloom and Josh Rawson (Felice Brothers). In fact, the album's credits is a "who's who" of early century Omaha Indie music glitterati and includes Todd Fink and Clark Baechle of The Faint, Nik Freitas, Blake Sennet of Rilo Kiley and Kirby James Fairchild (Granddaddy, Modest Mouse).
To me, McElroy's Rig 1 delivery has always been more like spoken word over trip-hop rhythms rather than straight up hip hop, like listening to slam poetry to a beat track. Check it:
. 0 0 0 .
Tonight at Pageturners Lounge in Dundee indie trio Ojai headlines. The band consists of singer/songwriter Michael Hulstein with Micah Renner on bass and Tanner Rogerson on drums. Sounding like a pop-rock version of Wilco meets Harry Nilsson, they just played the opening slot at Petfest 2023 (and are probably still recovering from heat stroke).
Joining Ojai is touring singer/songwriter Al Oleander — on the road supporting her debut album, Easy Crier, a record who's backing band included members of The Felice Brothers. Something called Stick With It opened at 8 p.m. No cover, but a $10 donation is suggested.
* * *
Read Tim McMahan's blog daily at Lazy-i.com — an online music magazine that includes feature interviews, reviews and news. The focus is on the national indie music scene with a special emphasis on the best original bands in the Omaha area. Copyright © 2023 Tim McMahan. All rights reserved.