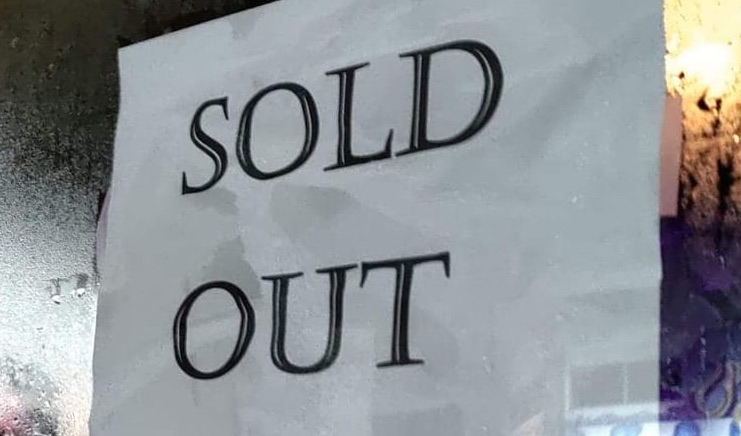 by Tim McMahan, Lazy-i.com
Well, I drove out to the Filter Kings show Saturday night at around 9:45. I shouldered through the large group of smokers huddled on the sidewalk outside Reverb only to be met with a SOLD OUT sign taped to the door. I turned around and walked back to my car. By all reports, it was a great show. Sorry I missed it. But something tells me we haven't heard the last of the Filter Kings…
. 0 0 0 .
The weather people are saying we're in for a blizzard Wednesday night, followed by Ice Station Zebra-style temperatures. That could put a damper on the week's festivities.
Tonight at The Waiting Room it's the club's "New Music Mondays." I wouldn't call Las Cruxes "new music." The band has been playing and recording albums (for global labels) for years. Still, this will be a good chance to see them on a big stage. Joining them is power-pop band Blondo and Rag Doll. This one's free and starts at 8 p.m.
Then two shows Wednesday: Bad Self Portraits is headlining at Reverb Lounge Wednesday night with The Dirts and Velvet Velvet. $10, 8 p.m.
And Stathi is doing a set at Pageturners Lounge Wednesday at 9:30, which by all reports, will be in the middle of a winter wonderland.
The big question: Will the snow get cleared in time for Friday's Scary Synthmas spectacular at fabulous O'Leaver's? The 5-act line-up includes Digital Leather, Divider, Pagan Athletes, Jeff in Leather and Spector Poetics. Scary indeed. Again, any other night this one could sell out (and no pre-show ticket sales). Ah, but the forecasted -21 windchill could impact the draw…
Stay warm this week…
* * *
Read Tim McMahan's blog daily at Lazy-i.com — an online music magazine that includes feature interviews, reviews and news. The focus is on the national indie music scene with a special emphasis on the best original bands in the Omaha area. Copyright © 2022 Tim McMahan. All rights reserved.