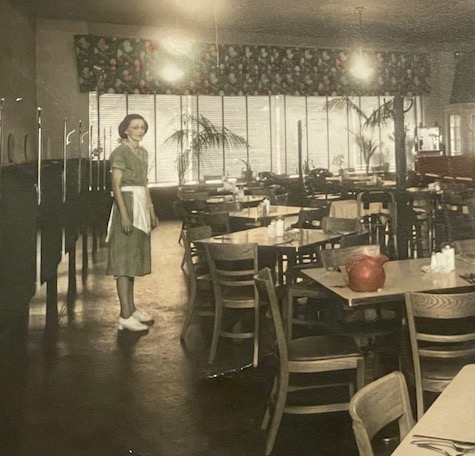 by Tim McMahan, Lazy-i.com
In the "better late than never" department, the mail finally brought my batch of the annual Lazy-i comp CDs. I blame supply chain issues and other various and sundry excuses. Regardless, here it is, and once again, dear reader, you have a chance to win a copy.
I've been putting together this sampler since '94, originally as a mix tape, switching to CDs in '99. Someone recently asked me how I define indie music. I said, to me, it's defined by a combination of college and satellite radio playlists, indie record labels and my notion of what "indie" means after listening to this style of music for more than 30 years. There is no single definition, but the artists included in the 2022 Best Of Lazy-i Compilation are about as close as I can get to defining the current state of indie. The sampler is comprised of acts I've interviewed or reviewed over the past year, along with my favorite tracks from 2022.
The track list:
Belle and Sebastian, "Unnecessary Drama, from the album A Bit of Previous (Matador)
Arcade Fire, "Unconditional I (Lookout Kid)" from the album WE (Columbia)
Big Thief, "Certainty" from the album Dragon New Warm Mountain I Believe in You (4AD)
Plains, "Problem with It" from the album I Walked with You a Ways (Anti)
Alex G, "Miracles" from the album God Save the Animals (Domino)
Yeah Yeah Yeahs, "Spitting Off the Edge of the World" from the album Cool It Down (Secretly Canadian)
Tyga & Curtis Roach, "Bored in the House" from Bodies Bodies Bodies original the motion picture soundtrack (A24 Music)
Sudan Archives, "Selfish Soul" from the album Natural Brown Prom Queen (Stones Throw)
Yard Act, "Rich" from the album The Overload (Island)
Alvvays, "Easy on Your Own?" from the album Blue Rev (Polyvinyl)
Momma, "Motorbike" from the album Household Name (Lucky Number)
Automatic, "New Beginning" from the album Excess (Stones Throw)
Horsegirl, "Anti-glory" from the album Versions of Modern Performance (Matador)
First Aid Kit, "Angel" from the album Palomino (Columbia)
Freedy Johnston, "There Goes a Brooklyn Girl" from the album Back on the Road to You (Forty Below)
Little Brazil, "Same Old Dress" from the album Just Leave (Max Trax)
Tim Kasher, "I Don't Think About You" from the album Middling Age (15 Passenger)
Megan Siebe, "Easy Street" from the album Swaying Steady (Grapefruit)
Simon Joyner, "Tekamah" from the album Songs from a Broken Guitar (Grapefruit)
Superchunk, "Endless Summer" from the album Wild Loneliness (Merge)
Rosie Thomas, "We Should be Together" self-release single
Want a copy of the CD? Enter to win one in the annual drawing! To enter, send me an email with your mailing address to tim.mcmahan@gmail.com. Hurry, contest deadline is Thursday, Jan. 12 at midnight.
The playlist also is available in Spotify. Simply click this link or search "Tim McMahan Lazy-i Best of" in Spotify then select Playlists, and you'll find it along with a few from past years…
BTW, the cover photo is of my grandparents' restaurant, Ming Toy Cafe, once located at 45th and Military Ave — one of the first Chinese restaurants in Omaha. The cafe's name lives on with Ming Toy Gallery, a new art space that will open in February at 6066 Maple Street in downtown Benson. More on that later.
. 0 0 0 .
Two shows happening tonight. As part of The Omaha Bug Symposium being held at Reverb Lounge, the legendary Solid Goldberg,, a.k.a. Dave Goldberg's one-man big-funk project, is on the launchpad and ready to blow your mind. Megarhyssa will also perform and there will be bug-related lectures and things. 8 p.m., $13.
Meanwhile, around the block at The Waiting Room, the always amazing Minne Lussa opens for Omaha alt-country giants Clarence Tilton. Ragged Company also is on the bill. $10, 8 p.m.
That's all I got. If I missed your show, put it in the comments section. Have a great weekend!
* * *
Read Tim McMahan's blog daily at Lazy-i.com — an online music magazine that includes feature interviews, reviews and news. The focus is on the national indie music scene with a special emphasis on the best original bands in the Omaha area. Copyright © 2023 Tim McMahan. All rights reserved.