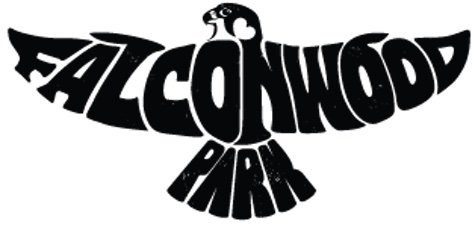 by Tim McMahan, Lazy-i.com
A couple newsy items to pass along…
Other than the initial announcement, Outlandia Festival information has been sparse. Last Wednesday, Falconwood Park (where Outlandia is held) announced it created an Executive Director position and hired former Lincoln Calling executive director Shannon Claire.
"Claire brings 15+ years of event organizing and business management experience to the grounds and will focus on securing nationally renowned and emerging acts in hopes to produce more single-day live music events," according to the press release. "In addition to entertainment, she will also concentrate on community outreach opportunities and managing the park's public relations."
Clair will work alongside Falconwood Park owner Brandon Miller, who said he wants to "grow the caliber of concerts we hold during the season."
Clair said she wants to make Nebraska a viable destination for live music and national talent. "Nebraska is very much known as a flyover state, or a drive-thru state when it comes to artists touring," she said. "Providing an opportunity for people to take in concerts closer to home, versus traveling to places like Denver, Chicago, or Minneapolis to see some of their favorite national acts, is the goal."
Falconwood Park, which is located at 905 Allied Road in Bellevue, boasts three stages — two outdoor and one indoor — that range incapacity from 500 to 10,000 attendees, according to the release. Last weekend they hosted a handful of classic-rock cover bands, and upcoming gigs include "An Orchestral Rendition of Dr. Dre: 2001" on July 8. The Outlandia Festival is Aug. 11-12 and headlined by Lord Huron, Modest Mouse and Jimmy Eat World.
. 0 0 0 .
Singer/songwriter Brad Hoshaw, who moved from Omaha to California a few years ago, announced last Thursday that he's moving to Nashville.
"I've accepted a job transfer to Nashville that's going to unlock some incredible music career opportunities for me," he wrote in a letter to his mailing list. "I genuinely believe that now is the perfect time for me to dive into Nashville's vibrant music scene and discover where my music can take me."
I've always believed that Hoshaw could make a go of it as a songwriter in Music City. Getting embedded into that work stream could be… challenging. No doubt he'll be bringing copies of this two stellar albums, 2009's Brad Hoshaw & the Seven Deadlies and 2021's Living on a Sliver. 
* * *
Read Tim McMahan's blog daily at Lazy-i.com — an online music magazine that includes feature interviews, reviews and news. The focus is on the national indie music scene with a special emphasis on the best original bands in the Omaha area. Copyright © 2023 Tim McMahan. All rights reserved.