By Tim McMahan, Lazy-i.com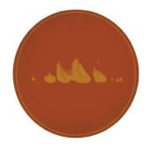 Dave Dondero is making the rounds in Omaha today and tonight. He's playing a free instore at the Saddle Creek Shop today at 2 p.m. with Kelly King & the Radio Sweethearts and Bobby Rubalcava. Then tonight, Dondero will be playing at The Sydney with Simon Joyner and Mechanical River. That show is $10 and starts at 9.  The shows are brought to you by Slow Burn Productions, a new (or at least new to me) production company that is bringing indie and punk shows to a number of venues in town, including The Sandbox, The Brothers, The Sydney and Sokol Underground. Judging by their Facebook page, they have a connection with Black Heart Booking..
* * *
Read Tim McMahan's blog daily at Lazy-i.com — an online music magazine that includes feature interviews, reviews and news. The focus is on the national indie music scene with a special emphasis on the best original bands in the Omaha area. Copyright © 2012 Tim McMahan. All rights reserved.
No Comments »
No comments yet.
RSS feed for comments on this post. TrackBack URL
Leave a comment