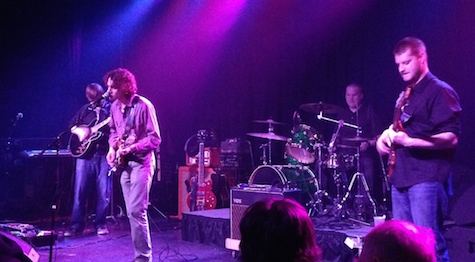 by Tim McMahan, Lazy-i.com
The weekend's upon us, but first, a record review…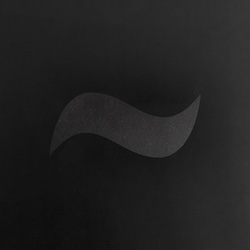 Mitch Gettman, Tilde (2023, self-released) — It's hard not to look at this double-CD 20-song collection as anything less than a culmination of where the Omaha singer/songwriter has been heading since he began his musical journey more than a decade ago. Tilde is a mish-mash of styles, an audio resume, as if Gettman was trying to prove he can play anything your heart desires. He goes from somber piano ballad to Beatle-esque pop to shoe-gaze to Americana to indie to funk to hip-hop, and that's all on the first CD. 
In fact, Gettman said he's been working on Tilde since 2018, starting as a single-disc project that eventually expanded to single disc plus EP and then double album. Listeners would be hard-pressed to understand the rhyme or reason behind the song order. Gettman says disc 1 (the first 10 tracks, for those who will be downloading/listening via Bandcamp/Spotify) "is more akin to my past releases — singer-songwriter, alternative, indie rock-type stuff; while disc two is more experimental and suggests where I might be going from here on out as a musician and a songwriter."
The line of demarkation between the two collections is faint. Disc 1 feels more like a song-o-matic pick-your-style conglomeration, but also contains some of his best work, including the epic rockers "Outside the Lines" and "Empire"; shoe-gaze killer "Must Be Killing Me," the Wilco-esque "Still Hold On" and gorgeous keyboard-driven lovesong "Heroine." But Disc 1 also includes various and sundry experiments in hip hop and funk as well as curious cover of The Carpernters' "Sing." 
DIsc 2 (tracks 11-20) are more cohesive as a collection, as Gettman leans into heavier territory with songs that range from psych to traditional rock to gorgeous, cinematic tracks ("Foraging in Torus," "Atilla the Hun") where he gives his musicians room to stretch atop the repetitive arcs. It's hard not to play "spot the influence" as you go. The FM-ready "Daily Routine" and "Pitfalls Ahead!" are so reminiscent of Fleetwood Mac you wonder if it's a tribute, while the softer indie tracks feels like a nod to Alex G and the rhythm-fueled stuff could be influenced by Tame Impala. 
It culminates in the final track, the 11+ minute "Goldie," that shifts from a standard indie rock song with a funky bass line into something you might find on a Khruangbin album. Again, Gettman gives himself and his sidemen room to roam with great effect. The album is a showcase of Getmann's musicianship as he handles guitar, bass, keys and an assortment of soundmakers throughout, with help from drummers Nate Van Fleet and Adam Stoltenberg, who are central to the album's success, along with contributions from Paul Jensen, bass; Skye Junginger, tenor saxophone; Ryan Call, upright bass; and Blake Deforest, trumpet. Gettman and Stoltenberg get production credits and the whole thing was recorded at various Omaha and LA studios. 
As a whole, the record is something of a marvel and one of my favorite albums produced locally (or elsewhere) from the past year. The nature of modern music listening allows fans to pick and choose and make their own album out of 90-plus minutes of tracks that have no real central theme or concept (lyrically, Gettman sways between the usual lovesong stuff and reflections on the mundane nature of life – his life – Gettman is the everyman trying to get through his day, and the only thing keeping him going is that special someone – not groundbreaking stuff, but pop lyrics rarely are). I could whittle my choices down to a single, 12-song album but my choices would no doubt differ from yours.
With literally thousands of albums being dropped on Bandcamp every Friday, the odds Tilde will be "discovered" and heard by the audience it deserves is rather slim. When asked (in this day and age when anyone can record and release music online) why record labels are essential, I will point to this as an example. Had this album been released on any small or mid-sized indie label, it would at least get heard by critics, tastemakers and influencers. Self-released albums are doomed to be heard only by a friends-and-family audience. If that becomes the case with Tilde, it would be a shame.
. 0 0 0 .
And you have a chance to hear Mitch Gettman and his band play songs of this marvelous album Saturday night at the release party at The Slowdown. Also on the bill is Matt Whipkey. Goodview opens the show at 8 p.m. in the front room. $12.
That same night, there's a Speed! Nebraska showcase at fabulous O'Leaver's. Lincoln super group Domestica tops a bill that includes Wagon Blasters, Bad Bad Men and Clarence Tilton. It says it starts at 8 p.m., but this is O'Leaver's after all. Here's hoping it starts late so I can swing by after the Gettman show. Oh yeah, it's also free.
Saturday is busy. Saturday afternoon is the Little Bo Backyard Bash – the 3rd annual Little Bohemia Bash on the corner of 13th and William in the Dundee Bank parking lot. This year includes live music, art, activities, food trucks, beer, cocktails and many other surprises. All proceeds go to the Little Bohemia Business Association. Among the live music is Dave Nance Band (7 p.m. set time), Uh Oh (6 p.m.) and the Polka Police. It's free (I think). More info here.
What about tonight? The only thing on the radar is a weird little show at Reverb featuring Nashville indie band Safari Room. The band's frontman, Alec Koukoi, reached out to say he grew up in Omaha. Joining him is Bad Self Portraits. Sazcha opens this show at 8 p.m. $18.
And that's all I got. If I missed your show, put it in the comments section. Have a great weekend! 
* * *
Read Tim McMahan's blog daily at Lazy-i.com — an online music magazine that includes feature interviews, reviews and news. The focus is on the national indie music scene with a special emphasis on the best original bands in the Omaha area. Copyright © 2023 Tim McMahan. All rights reserved.