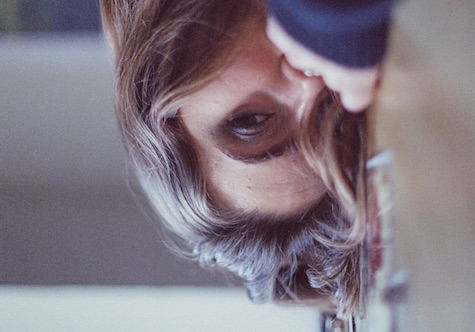 by Tim McMahan, Lazy-i.com
A few random notes that are getting dusty in my in-box:
Yesterday Bright Eyes announced the "special guests" on the next leg of their tour will include Stranger Things' star, singer/songwriter Maya Hawke, who also appears in the new Wes Anderson film Astroid City. But more notable is that Cursive and Neva Dinova will be the band's special guests for the May 14 show at Tulsa's Cain's Ballroom and that Azure Ray will be a special guest at the May 18 gig at Houston's White Oak Music Hall.
Conor also is in the news because of the release of the new Boygenius album, which has member Phoebe Bridgers doing the media circuit. Yesterday, Nylon speculated that the record's closing track, "Letter to an Old Poet," was about Oberst, which would be a less-than-flattering portrait if true.
Rolling Stone asked a similar question to Bridgers back in February about lyrics she added to a SZA song, where she calls some bloke an asshole. She declined to acknowledge the asshole was Conor and went on to say she didn't know what the future holds for Better Oblivion Community Center, the project she had with Oberst.
Ah, the complicated lives of rock stars.
. 0 0 0 .
Patrick Buchanan, the frontman to '90s Omaha punk band Mousetrap, will do a one-off performance of his new project, House of Transgressor, May 11 at miniBar in Kansas City. Says Buchananon, "The live setup is actually NO stringed instruments at all. I will be singing & playing synth, there's a 2nd guy who is playing dual synths, and a drummer who is playing a completely modular electronic drum kit AND synth. It's a bit like a gothic Kraftwerk or an electronic Bauhaus." Check out their recorded music here.
. 0 0 0 .
Hand Habits announced that their next album, Sugar the Bruise, will be released on Fat Possum June 16, apparently ending their relationship with Saddle Creek Records, who release their last couple albums, including 2021's Fun House, which was one of my favorites that year.
It also appears that the label's Los Angeles A&R person, Amber Carew, left Saddle Creek sometime last year. Carew was involved in signing many of the band's recent acts, including Palm, Indigo De Souza, PENDANT, Shalom, Tomberlin, Black Belt Eagle Scout, Ada Lea, Disq, Spirit of the Beehive, Stef Chura and Young Jesus. The only reason I found out was that Shalom mentioned Carew left the label in a recent interview. Carew's LinkedIn indicates she left Saddle Creek last May, so this is pretty old news.
. 0 0 0 .
And finally, Nebraska native Mary Ruth McLeay reached out in late February to let me know she released a new indie tune called "I Want Too Much." McLeay, who's a student at Berklee College of Music, produced the track and played on it with Dean Andreadas, who engineered and played guitars.
I'd never heard of McLeay before, though she said she's played at Reverb and The Waiting Room, where she's opened for acts and taken part in Femme Fest. I checked out her older music and it was anything but indie, more pop-flavored in the Swifty vein. Was the change intentional, and why?
"Definitely intentional and for so many reasons, many of them relating to simply growing up," she said, adding her early stuff was recorded when she was 17 and influenced by acts like Lorde and Blackbear. She produced a couple pop rock songs at Berklee, which were examples "of me honing my pop writing chops but not necessarily carving my personal place as an artist."
"The making of 'I Want Too Much' felt like my arrival to the place I've been trying to get for eight years. I went into my friend Dean's home studio (I discovered that's my favorite way to record over the years) with my only objective being I wanted to make something that sounded like my interior and my thought processing and reflected my presence. Therefore, the sound turned out like the exact path genre-wise I'd like to be on for a long time."
Here you go. Looking forward to the next one:
* * *
Read Tim McMahan's blog daily at Lazy-i.com — an online music magazine that includes feature interviews, reviews and news. The focus is on the national indie music scene with a special emphasis on the best original bands in the Omaha area. Copyright © 2023 Tim McMahan. All rights reserved.