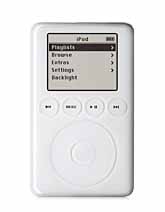 by Tim McMahan, Lazy-i.com
There are no indie rock shows in Omaha again this weekend. The only event worth mentioning is that this Saturday is Record Store Day. Homer's, Vinyl Cup and Recycled Sounds are all handling RSD limited-edition merchandise. No idea if Grapefruit is participating, but if you're out and about buying records, it's still worth your time. R.I.P. Monster Club.
It was 19 years ago here on this website that I made the following prediction about the future of record stores:
"Independently owned and operated music chains and mom-and-pops will be forced to change their marketing strategy, targeting the high-trend must-have "collectors" and traditional audiophiles who can't live with mp3-quality sound. Surviving stores will turn into music boutiques, handling hard-to-find limited-edition releases, obscure independent labels, box sets and music fan "gift items" such as T-shirts, posters and assorted memorabilia. And when technology barriers are overcome — eventually allowing for quick, manageable CD-quality downloads — they'll quit selling pop CDs altogether."
Well, 19 years later, the prediction is mostly true. With all music readily available online, record stores really are now boutique shops designed to cater to collectors moreso than to people actually trying to discover new music. The last part of that prediction — about the death of CDs — also was true… for awhile. Now CDs — like cassettes — are back as another collectors' item rather than a necessary vessel for listening to music. 
I've always thought RSD was cool if only as a way to bring fans together to celebrate a shared hobby – just like Free Comicbook Day. Get out there and buy some vinyl! Support your local Record Stores! But make no mistake about it – if you really want to support the actual artists and musicians, buy your music online at Bandcamp during Bandcamp Fridays…
That's all I got. If I missed your show, put it in the comments section. Have a great weekend!
* * *
Read Tim McMahan's blog daily at Lazy-i.com — an online music magazine that includes feature interviews, reviews and news. The focus is on the national indie music scene with a special emphasis on the best original bands in the Omaha area. Copyright © 2023 Tim McMahan. All rights reserved.
No Comments »
No comments yet.
RSS feed for comments on this post. TrackBack URL
Leave a comment