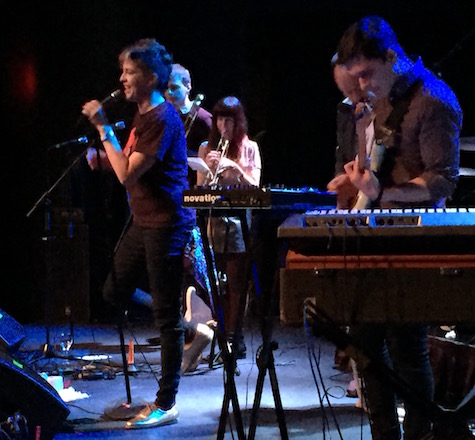 by Tim McMahan, Lazy-i.com
Like all other holidays, New Year's Eve is a night of DJs and cover bands. Let's face it, if you're still going out to the clubs on NYE you're probably doing it to find some companionship (or to cement an existing companion, if you know what I mean).
I say this, and then there's fabulous O'Leaver's. If you go to O'Leaver's for NYE you've grown past the hoopla, you've found your companion-zone years ago, you're looking for a place to simply hang with friends and enjoy some exceptionally good live music. Tonight is no exception.
O'Leaver's has two of Omaha's best ringing in the New Year, along with one of the city's best DJs. First there's High Up. The band that made the biggest splash in 2015 takes a victory lap. I see big things in '16 for the Fink sisters and their merry band of soul rockers. Then there's Digital Leather, a band that's been on the verge of something bigger since frontman Shawn Foree rolled into town back in 2009. Foree and the boys should be in rare form tonight, rare form. Holding it together is DJ Tyrone Storm a.k.a. Roger Lewis who is part of the team that made Benson Soul Society a huge hit. All of that and complimentary champagne at midnight? What more could you want for a mere $10. Music starts at 8.
As for the rest of the clubs, well, like I said, it's mostly cover bands and DJs. Party at your own discretion. I'll be ringing in the New Year with my wife coaxing my dogs out from beneath the couch as the world around them explodes in fireworks. Why Omaha allows fireworks in the city is anyone's guess. City officials must have felt there was no way to enforce a law banning fireworks, so might as well let someone (i.e., campaign contributors) make some money off the holiday. Meanwhile, people are getting their hands and eyes blown to bits, my dogs are shaking in fear and I (and a lot of other dog owners) are staying home to make sure our furry friends are OK. Thanks, Omaha, for another backfired political decision.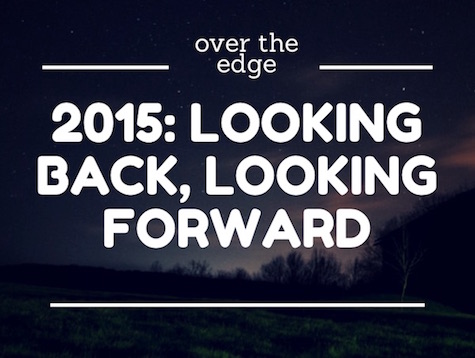 Speaking of backfiring politics, check out my Over the Edge Year in Review where I look in the rear-view mirror and contemplate: What's it say about us that when asked to look back on 2015 the only things that come to mind are solemn, terrifying, critical and trivial media-driven events? You can read it in the January issue of The Reader, which hits the news stands next week, or online at thereader.com right here right now.
By the way, if you're looking for my music predictions for 2016, they'll be online next week.
Speaking of Years in Review, check out the track list for (and enter to win a copy of) the Lazy-i Best of 2015 comp CD. All my favorite indie tunes I've come across throughout last year as part of my tireless work as a music critic for lazy-i.com. Among those represented: Algiers, Sam Martin, Sufjan Stevens, Clarence Tilton, Beck, The Chemical Brothers, Freedy Johnston, The Mynabirds, and the two bands mentioned earlier — Digital Leather and High Up — plus lots more. The full track listing is here. Enter your name in a drawing to win a copy. To enter, either: 1. Send an email with your mailing address to tim.mcmahan@gmail.com, or 2) Write a comment on one of my Lazy-i related posts in Facebook, or 3) Retweet a Lazy-i tweet. You also can enter by sending me a direct message in Facebook or Twitter. Hurry, contest deadline is midnight Jan. 4!
Happy New Year, y'all…
* * *
Read Tim McMahan's blog daily at Lazy-i.com — an online music magazine that includes feature interviews, reviews and news. The focus is on the national indie music scene with a special emphasis on the best original bands in the Omaha area. Copyright © 2015 Tim McMahan. All rights reserved.