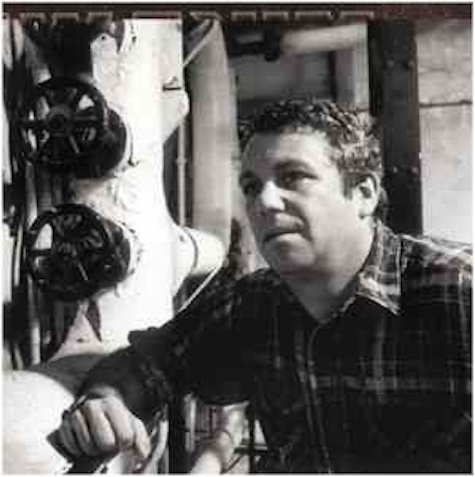 Mike Watt, circa 1998. His current band, Mssv, plays tonight at Reverb Lounge.
by TIm McMahan,Lazy-i.com
We seem to be lost in a time warp here in Omaha. Earlier this week, a swath of concert announcements brought back memories of the Civic Auditorium and listening to Z-92 in my '79 Ford Fiesta. We're talking new shows from up-and-coming acts Journey, REO Speedwagon and Steve Nicks. Can Styx, Kansas and whatever is passing as Van Halen be far behind? I'm keeping my fingers crossed for an April Wine reunion.
Ah, but not tonight. Tonight hot new punk trio Mssv is playing at Reverb, a band that consists of Mike Watt, best known as the bass player for early '80s punk band Minutemen and 71-year-old drummer Stephen Hodges, whose credits include playing with Tom Waits on his Raindogs album. The trio is rounded out by veritable youngster, guitarist Mike Baggetta. Watt always brings the noise, and joining them is our very own Bad Bad Men. $18, 8 p.m. 
Since its Throwback Thursday, check out this 1998 Lazyeye interview with Mike Watt – one of the funnest dudes there is to interview: You just hit the record button and let him go! From the interview:
"D Boon's mom taught me how to play bass," Watt said. "When we first started playing together, we tried to cover the big rock songs, like 'American Woman' and 'Black Dog.' Then we saw these punkers one night in LA, and they couldn't even play their instruments. Some of them weren't even musicians; they were artists, but it didn't matter. Right then we knew that we could do our own thing and not have to play the other stuff."
* * *
Read Tim McMahan's blog daily at Lazy-i.com — an online music magazine that includes feature interviews, reviews and news. The focus is on the national indie music scene with a special emphasis on the best original bands in the Omaha area. Copyright © 2023 Tim McMahan. All rights reserved.
No Comments »
No comments yet.
RSS feed for comments on this post. TrackBack URL
Leave a comment