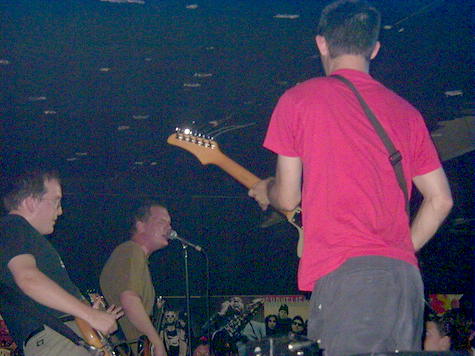 by Tim McMahan, Lazy-i.com
The Astro Amphitheater in La Vista is still being constructed but that isn't stopping it from announcing the first slate of shows for its new live performance complex located at 8302 City Center Drive in beautiful La Vista. 
The facility's details you already know: 2,400-capacity 52,000-square-foot indoor theater (The Astro) attached to an outdoor grass amphitheater that can host 5,500 attendees (The Astro Amphitheater). Mammoth, Inc., out of Kansas City and 1% Productions manage the facility's bookings. If you follow them on the socials or their new website, you've already heard who will be among the first bands playing at the Astro:
Aug. 30 — Rick Springfield, The Hooters, Paul Young and Tommy Tutone, outdoors
Sept. 16 — Beth Hart, inside
Sept. 21 — Ancient Aliens Live, inside
Sept. 23 — Goo Goo Dolls and Fitz & the Tantrums, outdoors
Sept. 24 — Kenny Wayne Shepherd Band, inside
Sept. 30 — The Gaslight Anthem, inside
Oct. 5 — Dropkick Murphys, The Interrupters and Jesse Ahern, outdoors
Carmen Stalker from Mammoth said the Astro will "have a wide range of musical genres, including rock, alt rock, country, bluegrass, and more." I'm trying to line up an interview with whomever will be the facility's primary booker for a story similar to what I wrote about Steelhouse, here. 
Like Steelhouse, it may be too early to say what kind of bands The Astro will book, though if this initial lineup is any indication, I have a feeling they might be after the same sort of bands that Stir Cove traditionally has booked. Stir is handled by Live Nation, and the last show I attended there was Beck way back in September 2017. Time will tell. 
By the way, Astro has yet to announce its "grand opening" festivities. You'd think, like Steelhouse, who sort of seems to be among their chief competition, they'll want to start off with a bang, like their sold out Killers show. Hold onto your hats.
. 0 0 0 .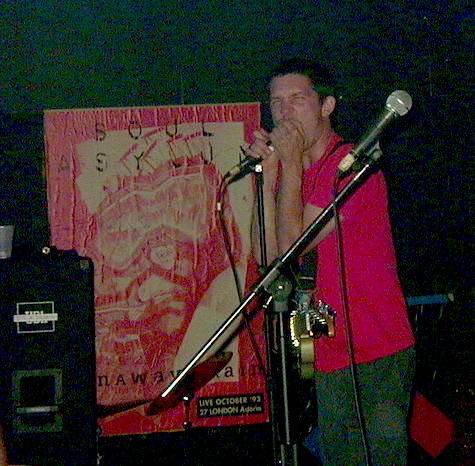 Speaking of sold out shows, tonight at The Waiting Room its Cursive performing Domestica in its entirety. Hard to believe that album came out 23 years ago. If the show follows the same set list the band played last weekend in Dallas and Austin, expect the performance to be broken into four parts, with an initial set of three songs, followed by Domestica, then a set of five songs followed by an encore. That's a long-ass show.
Opening is Neva Dinova, which appears to consist of members of Cursive joining Jake Bellows, but this being Omaha, anything could happen. This one's been sold out for a long time – even your poor, lowly scribe didn't manage to get a ticket. If you're going, the fun starts at 8 p.m. 
* * *
Read Tim McMahan's blog daily at Lazy-i.com — an online music magazine that includes feature interviews, reviews and news. The focus is on the national indie music scene with a special emphasis on the best original bands in the Omaha area. Copyright © 2023 Tim McMahan. All rights reserved.
1 Comment »
I was at this show and got above the crowd on my brother's back to shout I lost the will to fight. My bucket list broke. I met Tim after the show and he was the nicest and told me he is still passionate about omaha bands and how it is still his scene after all these years. Great man, great music, long live omaha.

Comment by dex — May 18, 2023 @ 12:56 pm
RSS feed for comments on this post. TrackBack URL
Leave a comment