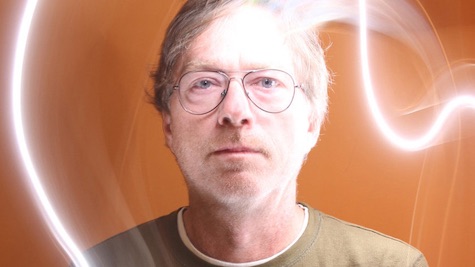 by Tim McMahan, Lazy-i.com
If you grew up in Omaha and took part in the indie music scene from the early '90s until today, you've no doubt heard and seen Kansas City's Allen Epley before. He first emerged with his band Shiner in '92, often performing in Omaha. The band had its creative peak in 2001 with LP The Egg (DeSoto Records), and then sunsetted a year or so later.
Epley would emerge again in 2004 in The Life and Times, a band that's recorded five LPs and two EPs, starting out strong with Suburban Hymns in 2005 (also on Desoto). Their sound was and is classic indie rock with layers of grunge poking through here and there, thick with guitars, bass and drums. 
Here are some observations from a 2008 LNT show: "What we got was a gnashing set of trippy, melodic noise-core that reminded me of My Bloody Valentine — just grinding, heavy rock that had moments of soaring beauty. Epley's voice is unique in a Cobain sort of way (though he sounds nothing like Cobain), one of those voices that makes you nod your head and think, 'This guy is good.'"
On the bill that night at Slowdown Jr. back in 2008 was Fromanhole, who was hosting the CD release show, and Little Brazil, who often played when Epley when his bands came to town.
So it's fitting that Little Brazil is playing tonight when Allen Epley and his new band perform at Reverb Lounge. His solo debut album, Everything, was released last month on Spartan Records, and tonight's show supports that release. Here's the first single from the album, in video form:
This is being billed as a "Little Brazil with Allen Epley," which implies LB will be the headliner and Allen will be up first, but you never know how that'll work out until showtime. Fun starts at 8 p.m., $12. 
* * *
Read Tim McMahan's blog daily at Lazy-i.com — an online music magazine that includes feature interviews, reviews and news. The focus is on the national indie music scene with a special emphasis on the best original bands in the Omaha area. Copyright © 2023 Tim McMahan. All rights reserved.
No Comments »
No comments yet.
RSS feed for comments on this post. TrackBack URL
Leave a comment