by Tim McMahan, Lazy-i.com
What's the worst thing that can happen when the first really warm weekend of spring finally rolls through your town? You come down with a cold. I don't know if this is an actual cold or just severe allergies or a reaction to the Kansas bonfires, but my head feels like an over-stuffed pillow this morning, and I have a Kleenix hanging out my right nose. This does not bode well as we approach another weekend of fine live indie music.
First on the list: Lookout Lounge has done it again. The midtown rock club tonight features everyone's favorite emo punks Little Brazil. Word on the street is that the LB dudes are wrapping up a new album that will finally break through to a national audience. Find out what it sounds like tonight. Lil' Brazil is the second band on stage. First out of the shoot is pop punk divas The Beat Seekers; last up is headliner, Kansas City's The Architects. $8, 9 p.m.
Meanwhile, in the heart of Benson, 2015 breakout C&W band Clarence Tilton headlines at The Barley Street Tavern. Also on the twang-filled bill are Rich & Germaine and Matt Cox. $5, 9 p.m.
Also tonight Delta Spirit dude Matthew Logan Vasquez plays at Reverb Lounge with Reverend Baron. $15, 9 p.m.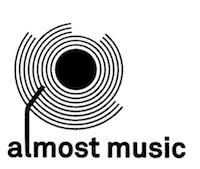 Tomorrow is, of course, RECORD STORE DAY! Everyone will be up and at 'em to get in line early at Homer' for all the cool stuff. Homer's details here.
But the real fun starts at noon at Almost Music at their new location at 3925 Farnam St. In addition to having plenty of RSD merch (Almost Music also opens at 10 a.m.) the store will feature in-store performances all day long. Here's the sched:
12:00 – Nathaniel Hoier
1:00 – John Klemmensen and the Party
2:00 – Brad Hoshaw Music
3:00 – Bien Fang
4:00 – Hand Painted Police Car
5:00 – See Through Dresses
6:00 – Sucettes
7:00 – The Shrinks
8:00 – Ramon Speed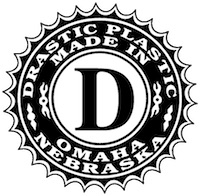 Drastic Plastic also will be taking part in the RSD feeding frenzy. I'm told they have tons of RSD merch that also will be thrown to the masses at 10 a.m. tomorrow.
Even the Saddle Creek Shop will be open Saturday from noon to 4 selling all kinds of Creek merch including RSD releases by The Thermals and that Fink-powered combo Cho-Cho & Dasheen.
While your downtown near Slowdown, check out Urban Outfitters RSD in-store at 2 p.m. featuring performances by High Up & Dominique Morgan, as well as free beer!
That's all great, but something REALLY special is happening Saturday — you'll finally get a chance to see inside the uber-secret Hi-Fi House, the vinyl listening library located in the Blackstone District at 3724 Farnam St. (in the old Joseph's College of Beauty building). According to their description in Facebook:
"We operate as a musicology lab by day serving educators and health care providers who use music to enhance the lives of their students and patients. We transform into a private club at night to serve artists, industry, neighbors and friends who love music as much as we do."
More details about Hi-F- House I cannot tell you since I've never been there, but I intend to drop in Saturday afternoon, and so can you.
The Hi-Fi House Open House starts at noon and "goes until the last record is played." The day features live, in-house performances by Chemicals (yet another Dereck Higgins' project), Ricki and Victoria (Pleiades and the Bear) and Mitch Gettmann starting around p.m.. Ticket into the door is a receipt from your purchase on RSD (any record purchased qualifies).
One last RSD-related event — Recycled Sounds records store, formerly located in Lincoln, is now open in Omaha at 322 No. 76th St. The store will have live performances starting at 5, concluding with a live set from Virgin Mary Pistol Grip at 8 p.m. According to their poster Recycled will also have some RSD merch (store opens at 10 a.m.) as well as 15% off used vinyl.
Saturday night, classic psychobilly band The Rev. Horton Heat plays at The Waiting Room with Nashville Pussy, Unknown Hinson and Lucky Tubb. $25, 8 p.m.
That's all I got. If I missed your show (or your Record Store Day event) leave it in the comments section. Have a great *aschew!* weekend….
* * *
Read Tim McMahan's blog daily at Lazy-i.com — an online music magazine that includes feature interviews, reviews and news. The focus is on the national indie music scene with a special emphasis on the best original bands in the Omaha area. Copyright © 2016 Tim McMahan. All rights reserved.
1 Comment »
Been feeling the same shitty way this week. Congestion and dizziness. Fight it…

Comment by Jesse — April 15, 2016 @ 1:22 pm
RSS feed for comments on this post. TrackBack URL
Leave a comment