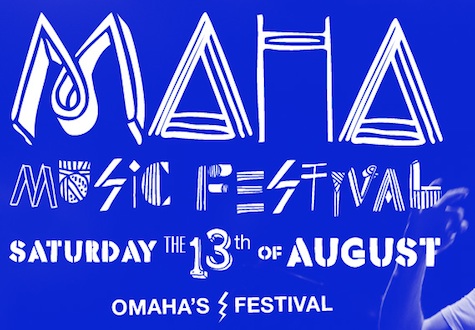 by TIm McMahan, Lazy-i.com
MAHA Music Festival organizers named the first three main stage acts for this year's event, slated for Aug. 13 at Lewis & Clark Landing — Guided by Voices, Cursive and Matisyahu. Sayeth the MAHA press release:
Recently reunited with its "classic 1993-1996 lineup," Guided By Voices is universally regarded as one the greatest indie bands of all time.  The band's 1994 album Bee Thousand was ranked number one by Amazon on its list of the "100 Greatest Indie Rock Albums of All Time," Spin magazine listed the record as one of the "Top Records of the Past 25 Years" and Paste magazine named Guided By Voices' frontman, Robert Pollard, as one of the "100 Best Living Songwriters."

Named the "most intriguing reggae artist in the world" by Esquire magazine, the Grammy-nominated Matisyahu will be the final performance of MAHA 2011 so that his performance will occur after sundown and comply with his devout religious beliefs. Last, but certainly not least, the inclusion of local favorite Cursive continues MAHA's tradition of featuring artists responsible for creating the indie music scene for which Omaha is now internationally recognized.
Tix are just $30 and go on sale Saturday…
* * *
Read Tim McMahan's blog daily at Lazy-i.com — an online music magazine that includes feature interviews, reviews and news. The focus is on the national indie music scene with a special emphasis on the best original bands in the Omaha area. Copyright © 2011 Tim McMahan. All rights reserved.
5 Comments »
RSS feed for comments on this post. TrackBack URL
Leave a comment