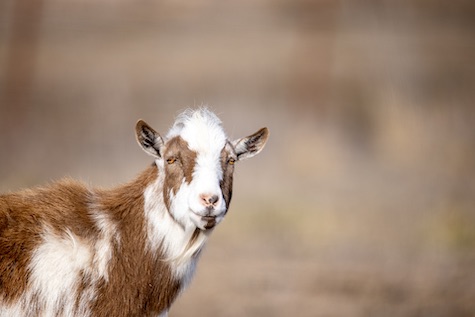 by Tim McMahan, Lazy-i.com
It's been a long, strange week. Anyway… onto the weekend, and it starts with a couple shows tonight and a "fest" (of sorts) tomorrow. 
Two new touring indie bands I've never heard of are playing tonight at Reverb Lounge. The Collection is an indie-pop six-piece from Saxapahaw, North Carolina, whose last EP, Rose Colored Glasses, was released on Nettwerk this past January. Not a shitload of information about them anywhere, yet here they are, on tour. 
Opening the show is Mom Rock, an indie-pop trio that formed at Boston College and was featured as a "hot band" in the 2022 Rolling Stone "Hot Issue." Hey, that's got to be worth something, right? Latest single, "Bullseye" was released this past February. $15, 8 p.m.
. 0 0 0 .
Also tonight, Durham, NC, band The Pinkerton Raid is playing at Kinkaider Brewing Co., 2279 So. 67th St. in Aksarben Village. I didn't know this new brewery was even hosting live shows. The Spill calls the band "a towering forest of indie rock with a timbre of folk that shadows Langhorne Slim, Cold War Kids and The Killers." Actually, they kind of remind me of early Okkervil River. Singer/songwriter Aage Birch and Cincinnati's Nicholas Johnson open at 8 p.m. And it's free, which leaves you more cast to buy Kinkaider beer. 
. 0 0 0 .
Tomorrow (Saturday), of course, is GoatFest at Scriptown Brewery in Blackstone. Think of it as your very own SXSW day party as it's going on in the afternoon, starting at noon (with food for sale from Lazy Buffalo BBQ), a new seasonal beer on tap (along with others) and, reportedly, goats (yes, goats), and best of all, music from psych-rock garage marvels Those Far Out Arrows and hot-as-a-blister Bad Bad Men. It's free and music starts at 3 p.m.
. 0 0 0 .
Saturday night it's the Celtic-punk of LA's Flogging Molly at The Admiral. The band is fronted by former Fastway frontman Dave King and has been making every day St. Patrick's Day since 1993.  Their latest single, "'Til the Anarchy's Restored," was released this past February on Rise Records. Punkers Anti-Flag and Skinny Lister also are on the bill. $45, 8 p.m.
. 0 0 0 .
Also Saturday night, a rare live show at fabulous O'Leaver's with B.B. Sledge, The Bedrock ("Like an overall-clad Moses descended from a mountain top, barefoot and grisly, songwriter Edward Spencer delivers heavy truth in his lyrics. Combine that with his Morrison-esque baritone and flashes of a 70's-era Springsteen howl and it's showtime.") and Saltwater Sanctuary (Justin Wallin w/effects pedals). Look, I don't really know who these bands are, but it doesn't really matter because if you're considering a show at O'Leaver's, you're probably already drunk. $10, 9 p.m.
. 0 0 0 .
Also Saturday night, The Slowdown is hosting a four-band emo show headlined by Nashville band Free Throw (Triple Crown Records) with Can't Swim, Equipment and Early Humans. Strangely, all the bands' frontmen have that same snarky emo voice that emo fans seem to love. Still, I'd rather go to this show than to an "Emo Night." $25, 7:30 p.m. 
. 0 0 0 .
And finally Sunday night, The Sydney in Benson continues their late-shows-on-school-nights series with self-proclaimed queer rock band Rodeo Boys, who "combine Southern twang and 90s grunge in true lonesome and ornery fashion." They're from Lancing, by the way. Hussies open at 8 p.m. $10. 
And that's all I got. If I missed your show, put it in the comments section. Have a great weekend. 
* * *
Read Tim McMahan's blog daily at Lazy-i.com — an online music magazine that includes feature interviews, reviews and news. The focus is on the national indie music scene with a special emphasis on the best original bands in the Omaha area. Copyright © 2023 Tim McMahan. All rights reserved.