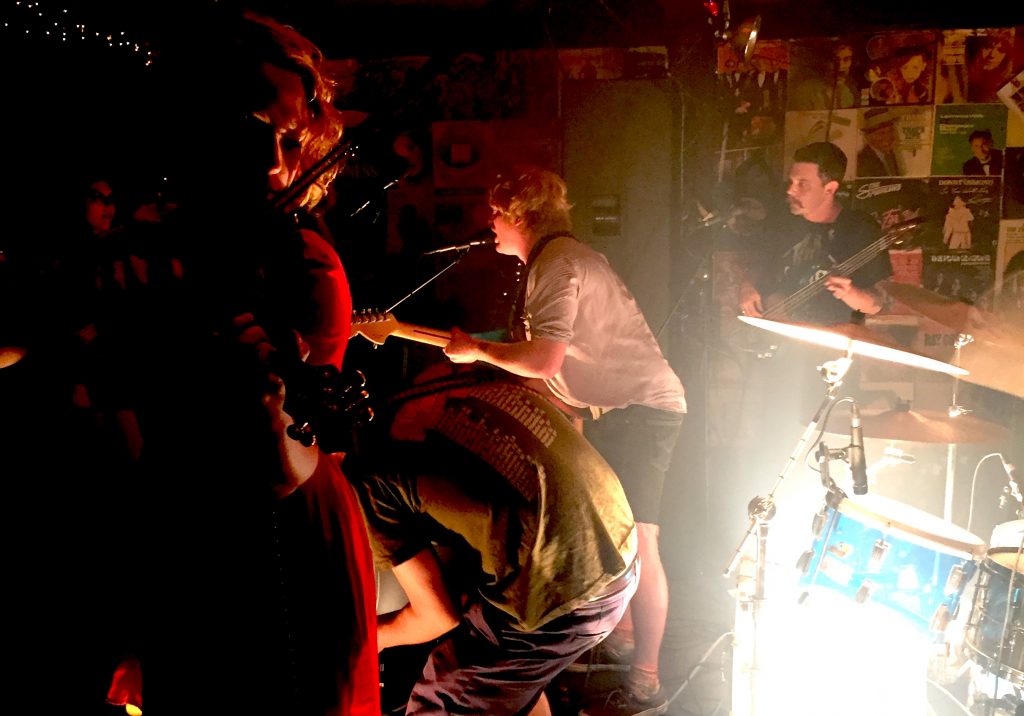 by Tim McMahan, Lazy-i.com
The holiday shows continue tonight at Reverb Lounge, which is boasting a big 4-band bill. Someone recently asked me about Reverb's room capacity. I honestly don't know though I've got to believe somewhere in the 150-200 range. Maybe less. With everyone still in town for the holidays and nothing else going on, tonight's show could be crowded, especially for a Monday. 
Topping the bill is Lincoln band Universe Contest, who kinda/sorta have taken the role of our area's Modest Mouse. They've developed a devoted following thanks, in part, to playing at The Sydney so many times over the years. So has Those Far Out Arrows, who (along with David Nance) are the standard bearers of Omaha psych/garage rock. Third on the bill is Breakers, a newish act consisting of guitarist Chris Yambor (Sing Eunuchs tapes, The Reports), bassist Robert Little (The Stay Awake), and drummer Matt Focht (Head of Femur). And opening the show at 8:30 is musician/ceramic artist/audio engineer Vera Devorah (check out her website).  
This is a crazy good line-up for a local show and it's a shame it's not at the much larger Waiting Room, where they're hosting their usual new music showcase. If you're planning on going to Reverb, buy tickets to ensure you're not shut out if it sells out. You've been warned. $10 at the door, $12.85 advance.
* * *
Read Tim McMahan's blog daily at Lazy-i.com — an online music magazine that includes feature interviews, reviews and news. The focus is on the national indie music scene with a special emphasis on the best original bands in the Omaha area. Copyright © 2022 Tim McMahan. All rights reserved.
No Comments »
No comments yet.
RSS feed for comments on this post. TrackBack URL
Leave a comment