by Tim McMahan, Lazy-i.com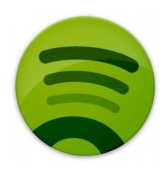 Not a whole helluva lot going on… With that in mind, spend a few minutes with this story from The Daily Dot called "Inside the booming black market for Spotify playlists."
This should be of no surprise, in fact people have been pointing to the rise of the importance of Spotify playlists for years. Still, it's proof that the deck is stacked more than ever in this Spotify era.
The nut graph (from near the end of the piece):
These third-party services have found a backdoor into the valuable world of Spotify playlists, and anyone with some budget to spare can potentially be granted access. That has the potential to dramatically alter the way independent music gets promoted online, and it leaves Spotify in a vulnerable position. After all, there's no easy way to determine what tracks benefitted from pay-to-play schemes and which ones curators just genuinely liked.
That said, I find that I listen to Sirius XMU now more than ever. How is it that their playlists are so narrow when there's so much to choose from? Is it any surprise that St. Vincent, Arcade Fire, MGMT and Superorganism are doing well when their songs are on heavy rotation on XMU? It feels like the good old days when you hear a song so many times you think you're starting to like it…
* * *
Tonight at fabulous O'Leaver's it's St. Louis band Lobby Boxer with Jacob James Wilton and Magu. $5, 9 p.m.
* * *

Read Tim McMahan's blog daily at Lazy-i.com — an online music magazine that includes feature interviews, reviews and news. The focus is on the national indie music scene with a special emphasis on the best original bands in the Omaha area. Copyright © 2018 Tim McMahan. All rights reserved.
No Comments »
No comments yet.
RSS feed for comments on this post. TrackBack URL
Leave a comment