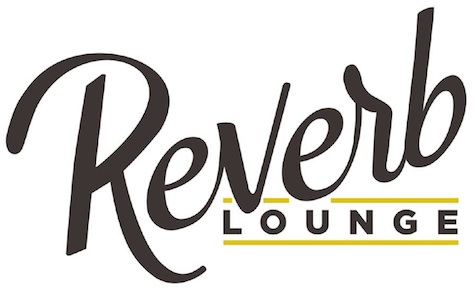 by Tim McMahan, Lazy-i.com
A few weeks ago, the Omaha World-Herald reported that Reverb's debut concert would be Noah Gundersen Oct. 21, but a few of us knew that wasn't the real debut for the game-changing music venue being opened by the guys behind One Percent Productions and The Waiting Room in the old Micek building right behind TWR at 6121 Military Ave. (Wow, so that's what a run-on sentence looks like).
Yesterday One Percent announced Sebadoh will play at Reverb Sept. 28. Tickets go on sale this Friday at 10 a.m. While there may be some test shows or locals before this one, Sebadoh would appear to be the venue's launch from a notable national act standpoint.
Kevin Coffey of OWH had the scoop on Reverb (here) three months ago. Reverb will be a 100-capacity music venue that not only will focus on naturally smaller-drawing shows (from local bands, for example) but also "intimate" shows by notable national acts. Reverb could charge fans "$100 a ticket to see a band that would normally play for 500 people," said the article.
That's the exciting part of Reverb (along with the fact that the venue also will be a first-class bar that serves a variety of beers on tap). Imagine, for example, a band like Rocket From the Crypt, which may be hard-pressed to sell out The Waiting Room, instead playing a $50 show at Reverb. Sweet. But it's not just those high-dollar shows. Consider Pitchfork-loved bands like Parquet Courts, Perfect Pussy and Titus Andronicus who all played at Sweatshop Gallery — all of those (I think) were all-ages gigs (Sweatshop doesn't have a liquor license). In the future, these bands could play an all-ages show at Sweatshop and then do a second show at Reverb for us poor drinking sots.
Of course, there's a chance that those bands may overlook Sweatshop altogether to play at Reverb. Time will tell how Reverb impacts other similar-sized venues such as O'Leaver's and The Barley Street Tavern, but according to the OWH article, "(Reverb's) sound system will be top-notch and even nicer than what's in The Waiting Room" — that's a feature that may be hard for touring bands to turn down.
Needless to say, if you're interested in that Sebadoh show, you better get your $20 tickets Friday morning (watch here). This one will sell out. Keep up with Reverb's construction progress (including some revealing photos of the club's interior) by following their Facebook page.
* * *
After yesterday's Matthew Sweet-related mention, here's more from Lloyd Cole, this time in the form of an hour-long Australian program where Cole and a Hawke Research Institute moderator recap his career in "Inside the Actors Studio" fashion. It's interesting stuff for Lloyd Cole fans, all four of us here in Nebraska.
But beyond his career, Cole, whose career spans more than 20 years, talks about the age of Spotify and what it means to mid-level under-the-radar "niche" acts.
"...a lot of media have been confusing the record industry with the music industry. It's not the same thing," Cole said. "The record industry is part of the music industry and it used to have the lion's share of income, but live performance now has the lion's share of income. And if you're a band starting out and you're not stupid and you get yourself a following, there's money to be made, even if you decide you want Spotify to be one of the ways to distribute your music. If that becomes the sole way, than bands just have to tour more. If you don't want to tour, you'll have to find alternatives."
Cole said he's scheming to figure out his "alternatives" that will allow him to make a living playing music. Making traditional records may not be in the cards, even though his latest album, the sublime Standards, is doing fairly well in Europe and still has yet to be released in the U.S.
"If (Standards) does well world-wide, it won't reach 100,000 records," he said. "Back in the days of Mainstream (his 1987 album released on Polydor) that was abject failure. But if it did reach 100,000 it would be a profitable enterprise. If it sells less than 50,000 world-wide, it's a loss, and basically me having records in the shop next to Nick Cave and David Bowie is a vanity project and I should look into direct distribution myself."
Cole said since he has a relatively large niche following, he has the option to move to a direct distribution model — i.e., sell his records at lloydcole.com — where he'll no doubt sell fewer copies but make more money per album sale. New bands may not have that option "If you're a band just starting out, it looks a little grim."
If Cole's comments about performance income becoming the be-all-end-all for musicians, it puts organizations like One Percent Productions, with its tie to an array of quality venues, in a similar position that record labels used to be in a decade or so ago, before the Internet and Spotify began eating their lunch.
The Spotify discussion starts at the 45:35 mark.
* * *
A couple shows on this Wednesday night:
At the Hideout on 72nd St. Bloodcow returns. The band is finishing up a new album, of which you'll likely get a taste. Opening is Wicked Imposition, Megaton and Adam Peterson. 8 p.m., $5 ($7 for minors with permission note).
Also tonight at fabulous O'Leaver's it's Relax, It's Science with Brooklyn duo Jerkagram and Nanahara. $5, 9:30 p.m.
* * *
Read Tim McMahan's blog daily at Lazy-i.com — an online music magazine that includes feature interviews, reviews and news. The focus is on the national indie music scene with a special emphasis on the best original bands in the Omaha area. Copyright © 2014 Tim McMahan. All rights reserved.
No Comments »
No comments yet.
RSS feed for comments on this post. TrackBack URL
Leave a comment