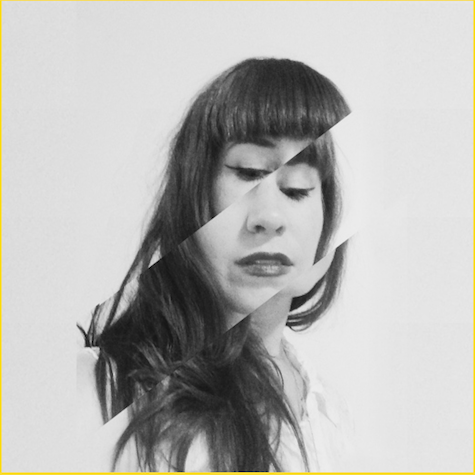 by Tim McMahan, Lazy-i.com
Just in time for fall, Hell for Breakfast, the blog run by Orenda and Todd Fink, posted a recording of Orenda's rendition of Bruce Springsteen's "Nebraska" (embedded below). Orenda's breathy coo on this grim lullaby could entice any pick-up driving sumbitch to go on a killing rampage…in a good way.
You'll get a chance to hear Orenda sing it live tonight at fabulous O'Leaver's.
Todd writes, from the HfB blog:
"On Wednesday Orenda will be playing (Springsteen's) song "Nebraska" along with a bunch of new and old songs.  She's letting me sit in on the drums. Our neighbor Greg Elsasser (from Capgun Coup, and No, i'm the Pilot) will be bowing the spooky-saw and playing bass. Christine Fink (O's sister who recently moved here) and Pearl Boyd (Outlaw con Bandana) will be singing backups. And Orenda's usual partner in crime, Ben Brodin, will be playing his tape delayed moody guitars."
Also on the bill, the incomparable Simon Joyner (check out his one-on-one Hear Nebraska interview conducted at midtown meat house The French Bulldog) and Chicago's Circuit des Yeux and duo Spires that in the Sunset Rise (that's STITSR, which is very similar to TSITR). This one is $7 and starts at 9 p.m. sharp. Get there early.
* * *
Speaking of members of Azure Ray, yesterday Maria Taylor debuted her first song off upcoming Saddle Creek release Something About Knowing called "Up All Night," and it's a baby song (of course). The new record comes out Oct. 29.
* * *
Also happening tonight at The Brothers Lounge it's the return of Lincoln's Ron Wax (a.k.a. Ron Albertson) along with KC punkers Lazy and our own Video Ranger. $5, 9 p.m. Check out some Ron Wax below…
* * *
Read Tim McMahan's blog daily at Lazy-i.com — an online music magazine that includes feature interviews, reviews and news. The focus is on the national indie music scene with a special emphasis on the best original bands in the Omaha area. Copyright © 2013 Tim McMahan. All rights reserved.
No Comments »
No comments yet.
RSS feed for comments on this post. TrackBack URL
Leave a comment