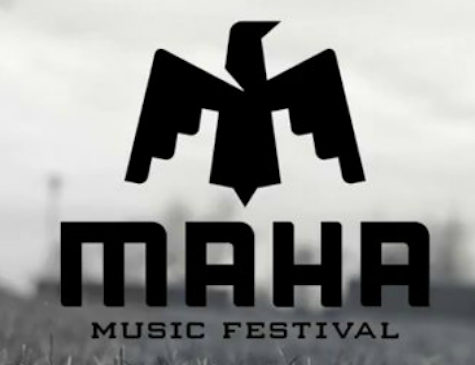 by Tim McMahan, Lazy-i.com
The top priorities on your music-watching list this weekend should be Mousetrap tonight at The Waiting Room and the Maha Music Festival tomorrow at Stinson Park/Aksarben Village.
You read about Mousetrap yesterday. Opening tonight's show is Ron Wax (Ron Albertson of Mercy Rule) and Noah's Ark Was a Spaceship. $8, 9 p.m. See you there.
Also going on tonight…
Gypsy punks Gogol Bordello plays at The Slowdown with Omaha's own gypsy punk, Solid Goldberg. This one's SOLD OUT. Starts at 8.
Team Love hip-hop artist Rig 1 (a.k.a. Desaparecidos' Ian McElroy) is doing his thing at Benson's Sweatshop Gallery tonight at 10. Opening is the debut of Routine Escorts, featuring Jon Tvrdik (ex-Back When). $5.
[soundcloud url="http://api.soundcloud.com/tracks/80978758″ params="" width=" 100%" height="166″ iframe="true" /].
Tomorrow, of course, is the Maha Music Festival. Save $10 by purchasing your $45 ticket today at mahamusicfestival.com. The DOS price is $55 (kids under 10 are in fer free).
Here's the Maha schedule:
Noon   Gates Open
12:05  Centris Stage     Purveyors of the Conscious Sound
12:40  Weitz Stage        Millions of Boys
1:20  Centris Stage        HERS w/ Omaha Girls Rock!
1:55  Weitz Stage           Sons of Fathers
2:45  Centris Stage       Rock Paper Dynamite
3:20  Weitz Stage         Thao and the Get Down Stay Down
4:25  Centris Stage       The Millions
5:00  Weitz Stage        The Thermals
6:05  Centris Stage     Criteria
6:45  Weitz Stage        Bob Mould
7:55  Centris Stage     Digital Leather
8:55  Weitz Stage        Matt & Kim
10:15  Weitz Stage     The Flaming Lips
Midnight  Show Over
More details at mahamusicfestival.com. Weather looks grand. This should be a good one.
* * *
Read Tim McMahan's blog daily at Lazy-i.com — an online music magazine that includes feature interviews, reviews and news. The focus is on the national indie music scene with a special emphasis on the best original bands in the Omaha area. Copyright © 2013 Tim McMahan. All rights reserved.
No Comments »
No comments yet.
RSS feed for comments on this post. TrackBack URL
Leave a comment