by Tim McMahan, Lazy-i.com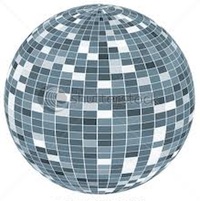 Tonight is a huge night of music to kick off your New Year's weekend.
Down at Slowdown Jr., Icky Blossoms is hosting a "let your freak flag fly" burlesque throwdown. Joining the Blossoms are punkers STDz (described to me as a "crazy dirty all-girl rap group"), DJ Brent Crampton (he's dirty all by himself) and a virtual parade of drag stars including Dusty Bibles, Wanda Bones, Pope Trojan II and Lincoln "smut with a smirk" group Potboiler Burlesque. More details here. Should be a hedonistic debacle not seen since that bash they threw when Moses climbed the mountain. $7, 9 p.m.
Meanwhile, across town at The Waiting Room, Har Mar Superstar returns with Marijuana Deathsquad and Weezer tribute band Pinkerton. Believe it or not, this one has yet to sell out. And it's only $8, 9 p.m.
So you say you want live ORIGINAL music on New Year's Eve? Well this year you got it, and it's at The Sandbox where Snake Island will be celebrating the release of their debut vinyl 12-inch record. And check out the rest of the punk-o-licious line-up: Peace of Shit, Baby Tears, Sun Settings, Artillery Funk and Cheap Furs. Admission is free with two non-perishable food items to be donated to the Omaha Food Bank, otherwise it's $3 for adults, $5 for minors. Show starts at 9 p.m.
Have a happy New Year! See you in 2012.
* * *
Read Tim McMahan's blog daily at Lazy-i.com — an online music magazine that includes feature interviews, reviews and news. The focus is on the national indie music scene with a special emphasis on the best original bands in the Omaha area. Copyright © 2011 Tim McMahan. All rights reserved.
No Comments »
No comments yet.
RSS feed for comments on this post. TrackBack URL
Leave a comment