The big buzz over the weekend was the announcement that The 49'r and its surrounding property has been sold and will be demolished to make way for a CVS Pharmacy, this according to The 49'r Facebook page. The page says that the bar will be open for the rest of the year, and then it's wrecking ball time.
The Niner used to be one of Omaha's primary venues for live indie music, but began ratcheting down the number of live shows back in 2005. It continues to book bands on weekends, and will throughout its final year of operation.
My favorite show at The Niner? There were quite a few. The Street Urchins back in 2004; any show by any of Mike Tulis' bands (The Sons of…, The Monroes, etc.); Gris Gris and The Terminals back in '06; all of the Bad Luck Charm shows… And all of Matt Whipkey's bands had their best shows at The 49'r. The reason: There's no real stage at The Niner, the band plays right up to the tables and that forces interaction, whether the patrons want it or not. It's going to be tough to see this one go, especially for something as unnecessary as another pharmacy…
* * *
Following up on '09, Box Elders' album Alice & Friends made Buddyhead's "Best of 2009" list. Buddyhead has been writing some of the funniest (and meanest) music commentary for a long, long time. Check out their Gossip section.
* * *
The Slowdown is trying out a new "Free Thursdays" showcase, wherein there's no cover charge for an evening's worth of live music. The series kicks off this Thursday with Our Fox and The Mynabirds. Next Thursday Fortnight plays along with The Answer Team and John Klemmensen and the Party.
* * *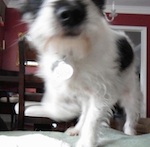 Here's another reminder that you've got a week to enter to win a copy of the Lazy-i Best of 2009 Sampler CD. It's my annual best-of-the-best collection, and this year includes songs by Yo La Tengo, Elvis Perkins in Dearland, Box Elders, Micachu and the Shapes, Cursive, Conor Oberst and the Mystic Valley Band, The xx, Digital Leather, Pete Yorn, Peaches, Ladyfinger, The Avett Brothers, Maria Taylor and more. Full track listing is here. To get your name in the hat, send me an e-mail (to tim@lazy-i.com) with your name and mailing address. It's that simple. And considering the number of people who have entered so far, your odds of winning are pretty damn good. Deadline is Jan. 18.
–Got comments? Post 'em here.—
No Comments »
No comments yet.
RSS feed for comments on this post. TrackBack URL
Leave a comment