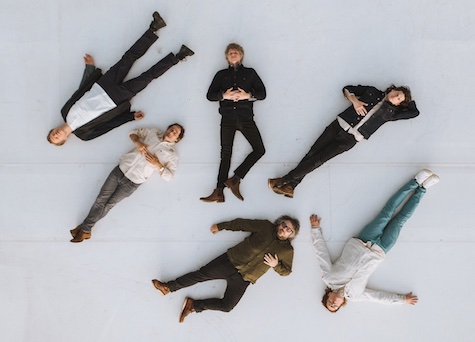 Wilco plays tonight at The Astro Amphitheater.
by Tim McMahan, Lazy-i.com
Omaha loves Wilco, and Wilco loves them right back, judging by the number of Wilco shows we've seen come through town over the years. Tonight the band is playing at The Astro Amphitheater in beautiful La Vista. This show was originally slated to be performed in the The Astro's indoor music venue, but construction delays continue to plague the project, apparently, and the show had to be moved outdoors to the amphitheater, which actually could be an upgrade considering how nice the weather is expected to be. 
The band is on the road supporting their 13th album, Cousin, release late last month on dBpm Records, Wilco's own label, which has released all their albums since 2011's The Whole Love. The album was produced by Cate Le Bon, the first time the band has handed over the reins to someone outside the Wilco circle in 16 years. Based on the setlist from last night's show at Mission Ballroom in Denver, you can expect a 19-song set that dips deep into their catalog, with a three-song encore. Good thing they moved the show start time back to 6:45 p.m. (doors at 6 p.m. ). Singer/songwriter Nina Nastasia is the opener. Her last full-length, Riderless Horse, was produced by Steve Albini and released in 2022 on Temporary Residence. Tickets are still available, ranging in price from $45 to $100.
When will we get to see a show in The Astro's indoor venue? Well, Ruben & Clay are slated to play indoors this Saturday. With the weather taking a turn for the worst later this week, it's very unlikely they'd move that to the amphitheater (though 1% has a lot of indoor options if the Astro is still not ready for action). 
* * *
Read Tim McMahan's blog daily at Lazy-i.com — an online music magazine that includes feature interviews, reviews and news. The focus is on the national indie music scene with a special emphasis on the best original bands in the Omaha area. Copyright © 2023 Tim McMahan. All rights reserved.