by Tim McMahan, Lazy-i.com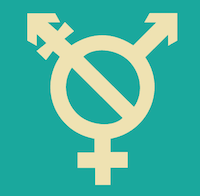 Today, Bandcamp will donate 100 percent of its share of every sale made to the Transgender Law Center, a nonprofit dedicated to transgender equality. From midnight to midnight, money from every album or song you purchase on Bandcamp will go to helping noble endeavors like getting health care for trans veterans, preventing violence and abuse against incarcerated trans people, trans youth outreach and education, trans rights litigation, and more.
Some labels are getting into the swing as well. Saddle Creek is joining the more than 200 labels who also are donating their portion of Bandcamp sales to TLC. So is Simon Joyner. Buy music and help a good cause!
* * *
This weekend is heavily front-loaded for tonight…. lots happening…
Seminal '90s act Cracker plays tonight at Slowdown Jr. I'm sure you already read my Ten Questions interview with Cracker's Johnny Hickman. What? You haven't? Well go forth then, pilgrim. Opening the show is Omaha's favorite alt-country superstars Clarence Tilton. $32, 8 p.m.
Also tonight, Matador Records' latest signing, Julien Baker, plays at The Waiting Room. Baker plays somber acoustic ballads. Opening is Luray. $15, 8 p.m.
Meanwhile, over at Almost Music in the Blackstone, Folk Implosion's John Davis and his band The Cicadas are playing with Simon Joyner and Nathan Ma. $5, 8 p.m.
And lest I forget, it's Benson First Friday. We've got a new show opening at The Little Gallery tonight featuring the art of Carole Waterman and daughters Lisa Kalentjakos and Marie Adams. The show runs from 6 to 9 p.m. and we'll have some sort of food and booze. The gallery is located in the bottom east bay of the Masonic Lodge building across the street from The Sydney and up east a block or two.
Speaking of The Sydney, they're hosting a #BFF event with a slew of entertainment including DJ Tyrone Storm, Leafblower and Jump the Tiger. 10 p.m. and probably free.
Wait, there's more. The Boner Killerz are headlining at fabulous O'Leaver's with The Morbs and The Natural States tonight. $5, 10 p.m.
That's a shitload of shows going on the same night. Especially considering there is virtually nothing happening Saturday night.
The only show on my radar Saturday is Those Far Out Arrows at O'Leaver's. They're opening for Ojai and Arizona band Kolezanka. $5, 9:30 p.m.
And that's all I got. If I missed your show, put it in the comments section. Have a great weekend.
* * *
Read Tim McMahan's blog daily at Lazy-i.com — an online music magazine that includes feature interviews, reviews and news. The focus is on the national indie music scene with a special emphasis on the best original bands in the Omaha area. Copyright © 2017 Tim McMahan. All rights reserved.