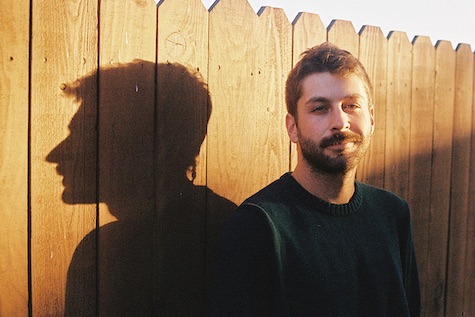 by Tim McMahan, Lazy-i.com
This is turning out to be a busy week show-wise, it's almost like the good ol' days.
Tonight at Slowdown Jr., Los Angeles-based singer/songwriter Noah Weinman a.k.a. Runnner headlines. His new album, Like Dying Stars, We're Reaching Out, was released just a couple weeks ago on Run for Cover Records and already received a 7.0 rated review at Pitchfork that said the album's "cloudy, spacious indie folk songs ruminate on the limits of human communication." Weinman kind of reminds me of Alex G (or even Phoebe Bridgers or Sufjan) with his mid-tempo, mostly acoustic personal slice-of-life songs, downbeat and pretty. 
Two locals open the show. Singer/songwriter Jacob James Wilton calls his music "prairie pop." His latest, Life Open Wide, was released this past December. In the middle slot is our old friends, indie rockers Bad Self Portraits, whose Fear of Missing Out CD was released last July.  $18, 8 p.m. 
Meanwhile, back in Dundee at Pageturners, Kingston, New York's Al Olender returns for another intimate engagement. She just released a new track, "Almost Famous," a couple weeks ago. Her last LP was Easy Crier, released last May on Big Al Records. Opening is super-intriguing singer/songwriter Ahna Ell, whose latest, 2021's Everybody's Gonna Let You Down, is downright infectious. This is a sneaky good show with no cover, and it starts at 8 p.m. 
* * *
Read Tim McMahan's blog daily at Lazy-i.com — an online music magazine that includes feature interviews, reviews and news. The focus is on the national indie music scene with a special emphasis on the best original bands in the Omaha area. Copyright © 2023 Tim McMahan. All rights reserved.