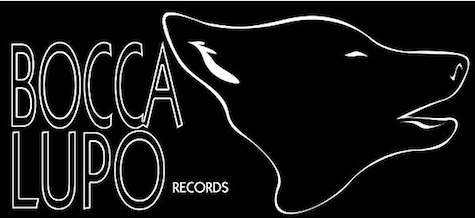 by Tim McMahan, Lazy-i.com
You remember Steve Bartolomei, right? The guy behind Mal Madrigal?
Well, ol' Steve's got a new album coming out under the moniker Steve Bartolomei and his Comrades called All the Ghosts. Steve's "comrades" on this collection are pretty much the same ones I remember from his Mal Madrigal days: Ben Brodin, Ryan Fox, Dan McCarthy, John Kotchian and Mike Saklar.
But get this: "We recorded and mixed the album at Chicago's Electrical Audio with the mighty Steve Albini at the helm." Whoa!
Bartolomei said the album was recorded in three days. "With the completion of each 'tight rope take' the six of us claimed a small victory, one song at a time," he said in an email. "As such, All the Ghosts is a performance album with all the nuance, spontaneity, and spirit of a live show. Recording All the Ghosts was something special, and I hope you'll hear it there in the grooves of this vinyl record."
Yeah, vinyl record. In fact, he's already taking pre-orders for the vinyl record (Who needs Kickstarter?). Those who pre-order will reserve a hand numbered LP with silk-screened jacket (Shipping ASAP in December), a download copy, plus bonus video downloads and access to demos, alternate versions and live recordings in the weeks leading up to the album's official release.
You can pre-order your copy right here for $18. Or pick one up at the official album release show, Dec. 28 at The Slowdown, but who can wait that long?
Here's a taste from the new album via Vimeo:
Faces Made Of Clay by Stephen Bartolomei with His Comrades from Stephen Bartolomei on Vimeo.
* * *
Saddle Creek Records issued its monthly newsletter today. The highlights:
— Bright Eyes' A Christmas Album is now available in stores for the first time ever.

— The Rural Alberta Advantage as the three-piece enters the final stages of writing before hitting the studio to record their forthcoming third LP – due out in 2014.

— The new 7″ from Omaha's own Twinsmith. Honestly, comes out next Tuesday.

In additional Saddle Creek news, Tim Kasher was the guest for the latest installment AV Club' "hatesong" column, where he lambasts the song "Some Nights" by Fun.  Though after reading it I'm not entirely sure Kasher actually hates the song. I guess you can talk Tim into anything…
* * *
The Black Friday show at O'Leaver's was revealed yesterday. It is, in fact, Talking Mountain, Video Ranger and M34n Str33t, Nov 29. Did you figure it out on your own?
* * *
Read Tim McMahan's blog daily at Lazy-i.com — an online music magazine that includes feature interviews, reviews and news. The focus is on the national indie music scene with a special emphasis on the best original bands in the Omaha area. Copyright © 2013 Tim McMahan. All rights reserved.
No Comments »
No comments yet.
RSS feed for comments on this post. TrackBack URL
Leave a comment