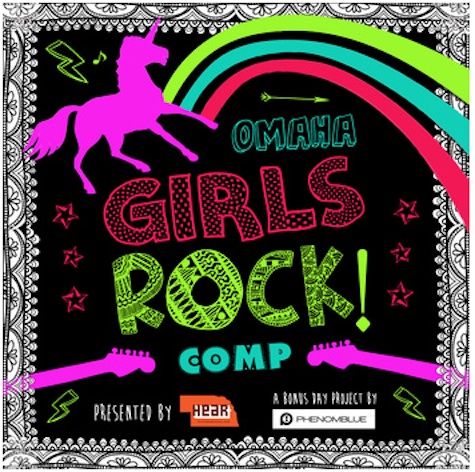 by Tim McMahan, Lazy-i.com
It's a busy weekend at Slowdown; a busy weekend all over…
Tonight at Slowdown Jr. it's Pleasure Adapter (featuring new bass player Matt Maginn of Cursive fame). It's been awhile. Opening is The Brigadiers (featuring Clint Schnase, formerly of Cursive fame) and proto-punk noise masters Pro-Magnum. $5, 9 p.m.
Check out some Pro-Magnum below:

Meanwhile, over at fabulous O'Leaver's, it's the return of So-So Sailors with McCarthy Trenching. $5, 9:30 p.m.
What to do, what to do…
Also tonight, Lincoln yee-haw rockers 4020 play at The Waiting Room with their pals The Filter Kings and The Willards. $8, 9 p.m. Don't forget your cowboy hat.
It's back to Slowdown Jr. Saturday night for the return of Eros & Eschaton (ex-It's True, as if you didn't know), who is opening for Simon Joyner, who is about to head out on a national "living room tour" in a couple weeks. Also on the bill, Minneapolis duo Fort Wilson Riot. $8, 9 p.m.
Last but not least, Sunday at Slowdown Jr. its the Omaha Girls Rock! Compilation release show.
The 11-track comp features tracks by Little Red Rocket, The Mynabirds, Tilly and the Wall, Howard, Domestica, UUVVWWZ, Hers, Tin Kite, Manic Pixie Dream Girls, La Real Misses Sneaks, and the mighty Urban Scrunchies. Get a sneak preview and purchase it right here on Bandcamp.
Sunday's show will feature live performances by Howard, Urban Scrunchies, Manic Pixie Dream Girls and All Young Girls Are Machine Guns. $7 admission gets you a download card for the comp, brought to you by HearNebraska.org and Phenomblue. Show starts at 6 p.m.
Did I forget something? Put it in the comments section. Have a grand weekend.
* * *
Read Tim McMahan's blog daily at Lazy-i.com — an online music magazine that includes feature interviews, reviews and news. The focus is on the national indie music scene with a special emphasis on the best original bands in the Omaha area. Copyright © 2013 Tim McMahan. All rights reserved.
1 Comment »
Tim Kasher and his band are playing at Vega in Lincoln Sunday night!

Comment by Concerned Citizen — November 16, 2013 @ 1:43 pm
RSS feed for comments on this post. TrackBack URL
Leave a comment