by Tim McMahan, Lazy-i.com
Lots and lots going on this weekend, but here's one to consider for altruistic reasons: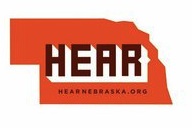 HearNebraska.org is having its first Omaha fund-raiser at O'Leaver's Saturday night. The website — spearheaded by Andrew Norman, former editor of The Reader — will have its soft launch Jan. 21, followed by a "hard launch" Jan. 24 (I have no idea what the difference is — live is live).
HearNebraska.org is a bonafide 501(c)(3) nonprofit organization with really only one goal: to spread the word about Nebraska music to fellow Nebraskans and the rest of the world using a variety of digital media. The difference between it and all the other "one-stop" entertainment websites is its music focus. Full disclosure: I'm on the hearnebraska.org board (though, honestly, I don't do much other than to bore Andy with my encyclopedic music knowledge).
Never has a resource like this been more necessary for musicians, in an era when being visible online is everything. Forget about traditional radio, forget about traditional press. The way musicians are going to get people to hear their music and know about their live appearances from now on is through websites like hearnebraska.org and social media conduits. And to be honest, that's the way it's been for awhile now.
So if you're a fan of Nebraska music, you need to get behind this site. Go to O'Leaver's Saturday night. Not only are you going to be supporting Hearnebraska.org, but you're going to get a great night of music featuring The Answer Team, Irkustk, All Young Girls are Machine Guns and Django G-S. And you'll probably also get stinking drunk. All for $5. Show starts at 9:30.
OK. Now what else is going on?
Well, tonight at the Waiting Room it's the CD release show for Anniversaire's debut LP, Nightingale. I've been listening to this off and on for the past couple days — it's sort of an above-ground take on chamber indie with a nod toward prog rock. Lots of strings, lots of keyboards, lots of breathy vocals. It was recorded at ARC Studios, so you know its going to sound good. Opening the show is Bear Stories. $5, 9 p.m.
Over at O'Leaver's it's the return of The Diplomats of Solid Sound. A little birdie told me that if you're into this Iowa City band's take on groovy soul, you better be come out, as your chances to see them in the future may limited. Opening is the always amazing Third Men. $5, 9:30 p.m.
Meanwhile, down at Slowdown Jr., its Lawrence, Kansas pop band Karma Vision w/ Omaha's own Bear Country, and The Wayward Little Satan Daughters. $7, 9 p.m.
Saturday night, in addition to the HearNebraska.org benefit, there's the return of Ember Schrag at Slowdown Jr. with Grapefruit recording artist Lonnie Methe and Bluebird. $7, 9 p.m.
Also Saturday night, one of my favorite Lincoln Bands — Once a Pawn — is playing at The Barley Street Tavern with Daymoths and Millions of Boys. $5, 9 p.m.
* * *
Read Tim McMahan's blog daily at Lazy-i.com — an online music magazine that includes feature interviews, reviews and news. The focus is on the national indie music scene with a special emphasis on the best original bands in the Omaha area. Copyright © 2010 Tim McMahan. All rights reserved.
No Comments »
No comments yet.
RSS feed for comments on this post. TrackBack URL
Leave a comment