I don't think I've seen as many "best of" lists as I have this year, most likely because it's believed to be the end of a decade (when, in fact, the decade ends next year). As someone who has actively covered indie music for the past 10 years, I've been asked to give my list of the "best albums of the decade." My response: You can see my year-by-year list of my favorite indie albums online right here at Lazy-i. In fact, here are the links to each year's year-in-review write-ups, each of which includes my top-10 list for that specific year:
So, what are my "best of the best"? Well, all "best of" lists are entirely subjective based on what role an album played in the list maker's life. For example, I've seen Ryan Adams' Heartbreaker on a few lists. I've never cared for the album or Adams — so not only didn't it make my "favorites of the decade" list, it didn't make my favorites for the year 2000. Doesn't mean it's a bad choice for all those folks who did list it, it just means I never liked the record (and still don't). And that's all these lists are — subjective notions made by those who happened to experience a specific song or record at a specific time in their lives — maybe the record was the soundtrack to the year they met their wife or husband, or the year they first moved out their parents' house, whatever. What's considered an "important" album to one person is forgotten or tossed aside (or never heard) by another.
So, here's what I did. I looked over each year's list and picked an album or two that are my favorites from each. Here's what I came up with (in chron):
Deathcab for Cutie, We Have the Facts and We're Voting Yes (Barsuk)
Cursive, Domestica (Saddle Creek)
The Faint, Danse Macabre (Saddle Creek)
Low, Things We Lost in the Fire (Kranky)
Interpol, Turn on the Bright Lights (Matador)
Okkervil River, Don't Fall in Love with Everyone You See (Jagjaguwar)
The Arcade Fire, Funeral (Merge)
Bright Eyes, I'm Wide Awake, It's Morning (Saddle Creek)
Sufjan Stevens, Illinoise (Asthmatic Kitty)
Cat Power, The Greatest (Matador)
Wilco, Sky Blue Sky (Nonesuch)
You'll notice no albums were selected from 2008 or 2009, probably because those years are too close to now, and it's hard to think of anything released so recently as being particularly significant, yet. Maybe in a couple years. I also think that the past few years have been "off" in terms of indie music (and music in general), especially if you're not into art rock/snooze rock bands like Animal Collective, Fleet Foxes or Grizzly Bear, which bore me. I don't understand the critical/mass appeal of Animal Collective (though I've tried, I've tried). Also missing from my list is perennial listee Wilco's Yankee Hotel Foxtrot. I remember not liking the record when it came out and only rediscovered it in the past year (Now I like it). I still prefer Sky Blue Sky, however. Is your favorite band or album missing? Well then, make your own list, and post it on the webboard.
* * *
Speaking of lists, I noticed yesterday that Brimstone Howl's latest, Big Deal. What's He Done Lately, made Magnet Magazine's list of the Best of 2009: Hidden Treasures (The 10 Best Albums You Didn't Hear in 2009). Check it out here. Anyone know if Magnet is still publishing? I haven't seen a copy on the news stands in a long, long time.
What you can still find on the news stands is The Big Takeover, a magazine that's been around forever publishing tons of CD reviews every six months or so. In the latest issue, editor Jack Rabid's review of For Against's new album Never Been was the focus of his Top-40 reviews list. Among his comments: "Playing this record is to be sucked into another world, succumbing to its textural tenacity, so brimming with pocket passages of flickering luminous radiance and the coolest shade, dabbling in dissonance, light jangle, esoteric bass, hypnotic drums, and some of the most inventive guitar playing you'll hear any year." Rabid always has been one of For Against's biggest fans.
Also reviewed in the same issue (No. 65) is Little Brazil's latest, Son. Among reviewer Neal Agneta's comments: "Son evokes a certain air of exuberance and grandiosity, and while certainly not a detriment to the music within, Brazil's commercial ambitions are not to be understated." You can find copies of The Big Takeover at Barnes & Noble.
* * *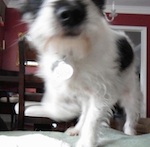 I've gotten all of one entry so far in the drawing to win a copy of the (apparently not-so-coveted) Lazy-i Best of 2009 Sampler CD. It's my annual best-of-the-best collection, and this year includes songs by Yo La Tengo, Elvis Perkins in Dearland, Box Elders, Micachu and the Shapes, Cursive, Conor Oberst and the Mystic Valley Band, The xx, Digital Leather, Pete Yorn, Peaches, Ladyfinger, The Avett Brothers, Maria Taylor and more. Full track listing is here. Just send me an e-mail (to tim@lazy-i.com) with your name and mailing address and you'll be entered into the drawing. Deadline is Jan. 18.
* * *
–Got comments? Post 'em here.—
No Comments »
No comments yet.
RSS feed for comments on this post. TrackBack URL
Leave a comment