by Tim McMahan, Lazy-i.com
So I've come to the conclusion that no one is going to show up at my DJ thing at House of Loom from 5 to 8 tonight except Teresa, a couple stylish friends of mine, Brent and Dr. Sheehan and that's fine. It'll be a chill way to kick off the evening. If you're looking for something to do after work and you're dying to hear dance and/or rock music from the '80s to the present in a finely decorated, uncrowded lounge or outside on the patio, at a place where you can enjoy some of the best craft drinks in the area or great beer on tap, then come on by. It's free. The weather is supposed to be spectacular and you can join in on the conversation, which likely will center around yesterday's announcement of the Stir Cove Summer Concert Series and how very lame it is.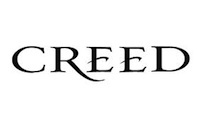 If you haven't seen the announcement, it's right here. The highlights are The Shins May 31 and The Avett Brothers July 3. Let's be honest, the new Shins album is somewhat…lacking, and the band couldn't be more boring live. Then there's the Avett Brothers, who would be amazing in an intimate venue like Slowdown or even The Holland, but outside of a casino? No. The rest of the acts are a mish-mash of has-beens (Creed? Really? Michael Bolton? Well, they do need to cater to the high rollers who are throwing away their retirement checks one penny at a time). Acts like Chicago and George Thorogood just make sense when you consider the best thing your typical casino patron can hope for is to somehow make time stand still, or better yet, go backward. We're talking about an audience who would enjoy nothing more than to relive their glory days driving around West Broadway in that fourth-hand Camaro with "Bad to the Bone" pounding out of the ol' Spark-o-Matic 6 x 9s, smoking and drinking and waiting to die.
Relax, Harrah's, I keed. In fact, Avett Bros. is a definite maybe. I think it might even sell out. And there's a very good chance that I'll end up getting loaded at Heart. Let it ride, baby…
* * *
So, the weekend.
After you finish your hand-crafted cocktails at House of Loom tonight — and if you should decide to not stay there all night — there's a  live music opportunity to consider — Nada Surf at The Waiting Room. Get there early to catch opening band, Brisbane's An Horse (Mom + Pop Records). $18, 9 p.m.
Saturday night, our friends at Omahype.com are hosting Saddle Creek band UUVVWWZ at The Barley Street Tavern with the return of Noah's Ark Was a Spaceship and Brother's Family Temple. $5, 9 p.m.
The lucky-if-you're-there performance of the weekend, however, is Lost in the Trees at Slowdown Jr. Saturday night. The band, who releases music on Anti-, is the epitome of intelligent, lush pop, and I mean lush. Check out the tunes in the soundcloud below and see why they're compared to Sufjan Stevens by many and Tears for Fears by me. Gorgeous stuff. And get this — opening the show is Sub Pop artist Poor Moon. Poor Moon is Christian Wargo (Fleet Foxes, Crystal Skulls) and brothers Ian and Peter Murray (The Christmas Cards). Their new album, Illusion, was released this past Tuesday. Both bands, $10, small stage. What more could you want, except for maybe Michael Bolton?
Lost in the Trees, "Golden Eyelids"
Lost in the Trees, "Red"
Poor Moon, "People In Her Mind":
* * *
Read Tim McMahan's blog daily at Lazy-i.com — an online music magazine that includes feature interviews, reviews and news. The focus is on the national indie music scene with a special emphasis on the best original bands in the Omaha area. Copyright © 2012 Tim McMahan. All rights reserved.