2010: The Year in Music
by Tim McMahan, Lazy-i.com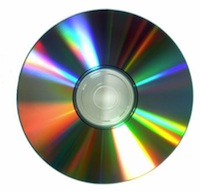 Before we begin, a small eulogy for an old friend…
The first Compact Discs appeared in 1978, the same year that Fleetwood Mac's Rumors was released and the first computer bulletin board system was created — a precursor to The Internet. The CD was the first music format that promised perfection — no wear, no tear, no skips, no pops, no turning over one side for the other. Instead of rewind there was "skip." The discs themselves even looked high-tech and modern, with their shiny rainbow underside that you should never touch. It was exciting technology that few could afford. But within a few short years, even a college kid earning an hourly salary at Kmart could scratch together enough cash to buy a CD player.
Now just a little over three decades later, and CDs are going the way of the dinosaur.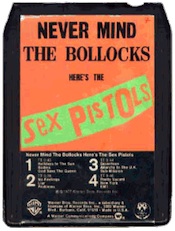 They had a good run. Certainly better than the 8-track tape — a format introduced in the mid-1960s that was crushed when cassette tapes came into vogue in the early '80s — but not as good as vinyl records, which have been around since before the turn of the last century, and are still limping along today.
There will be those who will say that it's too early to write the obituary for the CD — including our friends at Homer's, who have seen their worldwide chain of seven stores dwindle to two in 2009. They're right. The CD will be around for a few more years. But the prognosis is most certainly terminal, and the proof is in what musicians have been telling me throughout the year. Whether it was a young solo artist at a local bar or a band that's made millions over the course of a decade-long career — all said that no one's buying CDs anymore. Bands no longer dream of a day when CD sales will be enough to support them. Those days are gone.
That doesn't, however, mean that the music industry is dead. There are more musicians today than ever before, thanks to technology that killed the CD and that made it possible for any weekend musician with a laptop to become a record producer, for better or worse.
Moving forward, most musicians will have to depend on licensing deals (selling their music for TV commercials, movie soundtracks, bad television programs) and whatever cash they take home by performing live.
The age of the CD is done. Now comes the age of the Stage. It's just like starting over…
Closer to home, 2010 will be remembered for its festivals, its reunions and its departures.
* After a rocky launch in '09, the MAHA Music Festival proved that Omaha can indeed pull off a true indie music event. The one-day concert, held on Lewis & Clark Landing, attracted first-tier bands like Spoon, Ben Kweller, Superchunk and local heroes The Faint, along with thousands of indie music fans. Can MAHA top it in 2011?

* Organized by Bright Eyes frontman Conor Oberst, The Concert for Equality was a day of performances built around a message about this country's divisive integration laws that made headlines from Arizona to Fremont, Nebraska. Oberst, who had become a poster boy for the cause, got help from old friends Gillian Welch, David Rawlings and Cursive as well as members of Desaparecidos and Lullaby for the Working Class, who played together for the first time in years.

* On a legislative front, local boozers no longer had to flee to Council Bluffs to get their late-night drunk on, as new laws raised bar closing times from 1 a.m. to 2 a.m. in Nebraska. Meanwhile, Omaha bars felt the sting of a new entertainment tax that not only drove drink prices up, but may drive Mayor Suttle out of office.

* One of Omaha's oldest venues for live music, The 49'r, closed its doors for good in October after a drawn out battle that pitted the Dundee neighborhood against CVS Pharmacy. In the end, everybody lost.

* Perhaps the biggest music news of the year came after the festival season was over. MECA, the people who run the Qwest Center and the new downtown TDAmeritrade ballpark, announced that it's hosting the Red Sky Music Festival July 19-24. MECA will work with Live Nation to book 50 bands that will perform in and around the ballpark for what they hope will be a festival that rivals Milwaukee's Summerfest.
Now, without further ado, here are my 10 favorite recordings of 2010, in no particular order (Note that I didn't say "favorite CDs" — all 10 are in regular rotation… on my iPhone).
Arcade Fire, The Suburbs (Merge) — Mewing frontman Win Butler may be too smart for his own good — a sad, tortured realist, he's stuck in a rut, dwelling on the past, on the future and on our current situation. And yet, his music on this, his band's third album, is as inventive as anything on 2004′s Funeral.
Titus Andronicus, The Monitor (XL) — The New Jersey band expanded on its low-fi punk sound, adding new instruments (bagpipes, fiddle, trombone, cello) that elevated these epic, drunken, Celtic-flavored sing-along ballads to a level as grand as the album's so-called Civil War theme.
It's True, self-titled, self released — Adam Hawkins and company soared to new heights on personal songs of love, heartbreak and redemption. It's a fitting elegy for a band that could have been a contender, could have been somebody.
Tim Kasher, The Game of Monogamy (Saddle Creek) — Closer to The Good Life than Cursive, the differentiator is the baroque strings, the upbeat brass, and the cool hand claps on "I Think I'm Gonna Die Here," which would be a radio hit in any other universe. In the overall Kasher oeuvre, this is a minor, simple, but ultimately satisfying guilt trip.
The Black Keys, Brothers (Nonesuch) — Auerbach and Carney take their gritty blues sound, meld it with a dollop of psychedelia and smooth out the edges just enough to make this their most accessible — and enjoyable — long player since '04's Rubber Factory.
Sharon Jones & The Dap-Kings, I Learned the Hard Way (Daptone) — It's not so much a reinvention of the classic old-school R&B as an embrace of days past by a band and a singer that embody the best of '60s soul.
Ted Leo and The Pharmacists, Brutalist Bricks (Matador) — There's something simmering just below the surface of every one of this album's 13 edgy, angry, catchy pop songs, as if a smiling Mr. Leo was about to stroll into a bank with a bomb beneath his overcoat.
Belle & Sebastian, Write About Love (Matador) — A return to form for a band that defined a style of chamber pop that's been copied by every mopey scenester indie band in this country (and theirs).
LCD Soundsystem, This is Happening (Virgin) — The long-awaited follow-up to '07's Sound of Silver finds our hero James Murphy more concerned about writing embraceable pop songs than getting your feet moving, and that's OK (I guess).
Pete Yorn, self-titled (Vagrant) — Everyone's favorite indie crooner enlists the help of everyone's favorite post-punk rocker (Black Francis of The Pixies) to pull his music out of a mire of heartbreak and into something leather-clad and angry. Who ever thought that Yorn knew how to rock?
Tomorrow: 2010 in Review Pt. 2 — the live shows.
* * *
While you're contemplating the year that was 2010, enter to win a copy of the highly coveted Lazy-i Best of 2010 Sampler CD! I started putting together samplers in the mid-'90s as a way of sharing new music with friends and family who either don't have the time or the resources to hear all the stuff that they keep off the radio. And now you can become part of that "inner circle." Just send me an e-mail (to tim@lazy-i.com) with your name and mailing address and you'll be entered into a drawing for a free copy. Tracks include songs by Arcade Fire, Ted Leo and the Pharmacists, The National, Tim Kasher, Hot Chip, Sally Seltmann, Belle and Sebastian, Titus Andronicus, The Mynabirds, Zeus, The Black Keys, Pete Yorn and more. Full track listing is here. Enter today. Deadline is Jan. 18.
* * *
A year of momentous, historic reunions ends tonight with the return of Mousetrap to an Omaha stage. Can they possibly top their 2009 reunion performance? We'll just have to wait and see. Bone up on your Mousetrap knowledge with this '09 profile and this 2010 update with frontman Patrick Buchanan. Opening tonight's show at The Waiting Room are  fellow Golden Age of Omaha punk heroes Mercy Rule along with next-gen wonders Noah's Ark Was a Spaceship and the amazing Stay Awake. $8, 9 p.m. See you there.
* * *
Read Tim McMahan's blog daily at Lazy-i.com — an online music magazine that includes feature interviews, reviews and news. The focus is on the national indie music scene with a special emphasis on the best original bands in the Omaha area. Copyright © 2010 Tim McMahan. All rights reserved.