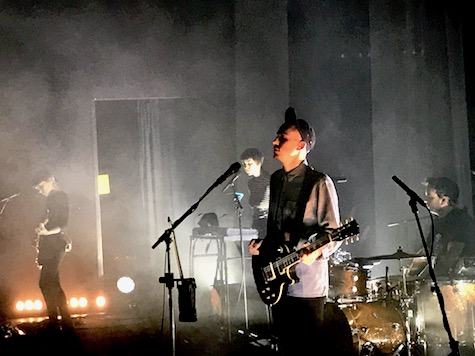 by Tim McMahan, Lazy-i.com
A few weeks ago I begged you to write your representatives in Washington via the the National Independent Venue Association (NIVA) website, asking them to start paying attention to how COVID-19 is destroying the live music industry and to DO SOMETHING ABOUT IT.
Well, last Wednesday I got a response from Nebraska Sen. Deb Fischer. The reply pretty much was what I expected — a templated letter that outlined past COVID-related legislation, introduced with, "Congress and the Trump administration have taken a number of steps to restore confidence to the American people."
A few hundred words later toward the end of the letter it read, "Rest assured I will keep your thoughts in mind regarding the impacts on the live entertainment industry."
OK, this doesn't give me confidence that Deb's going to do much to help the live music industry recover financially post COVID other than keep it in her thoughts. Certainly she doesn't mention introducing or supporting a bill, etc. Does that mean you shouldn't submit a letter via the NIVA website? No. The more our representatives hear from us, the more likely they will begin to realize their constituents are concerned about this issue.
And since I sent my note, a piece of legislation has been introduced: S. 3814, the ReStart Act, introduced by Senators Todd Young (R-Indiana) and Michael Bennet (D-Colorado). According to NIVA, who supports the legislation, the act:
— Finances the equivalent of six months' worth of payroll, benefits and fixed operating costs.
— Allows for flexible use of loan proceeds and loan forgiveness with no minimums on the percentage dedicated to any one expense.
— Expands eligibility to ensure access for small businesses that have many part-time employees.
— Allows up to 90% loan forgiveness for businesses with fewer than 500​ ​FTEs (full time employees) ​and high revenue loss.
— Implements a generous 7-year payback schedule, wherein principal payments are not required for two years and interest payments aren't due for the first 12 months.
So with that in mind, I'm going back to the Take Action form and sending another letter to my congress people. Hey, it can't hurt.
No doubt an intern in Deb's office is responsible for keeping track of how many of these letters are received, and after that number exceeds some imaginary threshold, senators like Fischer will begin paying attention. Or not.
Read more about how COVID-19 is impacting the live music industry in this new NIVA fact sheet. Among its tidbits: According to a survey of NIVA members, ​90 percent of independent venues report they will close permanently in a few months without federal funding. ​Current PPP funding will not solve the crisis.
---
Read Tim McMahan's blog daily at Lazy-i.com — an online music magazine that includes feature interviews, reviews and news. The focus is on the national indie music scene with a special emphasis on the best original bands in the Omaha area. Copyright © 2020 Tim McMahan. All rights reserved.
No Comments »
No comments yet.
RSS feed for comments on this post. TrackBack URL
Leave a comment