by Tim McMahan, Lazy-i.com
Another weekend without a national touring show. But as info, I just glanced at the last issue of Time Out New York and they didn't have too many touring shows this first week of the year, either. So things are tough all over, as they say. At least we've got a couple good local shows going on this weekend to tie us over until the spring thaw.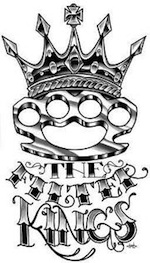 Starting tonight at The Waiting Room, with Filter Kings, Dim Light and Snake Island. It's the kind of show where one of Benson's many tattoo artists should ask Marc and Jim if he can set up a both in the corner and sell some ink (now that's good marketing). $7, 9 p.m.
And what better place to show off that new tattoo than Saturday night at The Brothers, when Omaha's favorite punk lounge hosts one of its rare rock shows, this time featuring Lincoln art/noise rockers UUVVWWZ (Saddle Creek Records) along with Iowa City shredders Solid Attitude and our very own garage heroes Yuppies. $5, 9 p.m. More info here.
Last but not least, if you're out and about early this evening, drop by House of Loom and get your mind blown by DJ Chris Aponick — yes, that Chris Aponick, the music editor at The Reader. Chris will be running the tables (and hence, the dance floor) from 5 to 8 p.m. tonight as part of Loom's new Friday Afternoon Club program, which, in addition to good music, also includes free food from Casablanca Moroccan Cafe as well as happy hour drink specials… and it's free.
* * *
Read Tim McMahan's blog daily at Lazy-i.com — an online music magazine that includes feature interviews, reviews and news. The focus is on the national indie music scene with a special emphasis on the best original bands in the Omaha area. Copyright © 2011 Tim McMahan. All rights reserved.
No Comments »
No comments yet.
RSS feed for comments on this post. TrackBack URL
Leave a comment