by Tim McMahan, Lazy-i.com
I return from Manhattan without any keen revelations, other than to suggest you try David Burke's Kitchen the next time you're in SoHo (Chris Webber did); Follies on Broadway will dominate this year's musical Tony's, the Yankees will win the AL-East, and if you get a chance to go to the U.S. Open, by all means do it – it's cheap, easy to get to, it's a lot of fun (unless you're there today – it's rained out).
* * *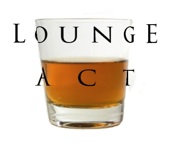 While I was away, Aaron Shipp, host of the Lounge Act Music Podcast, posted his latest episode, which features Omaha World-Herald's Kevin Coffey, man-about-town Shout! critic MarQ Manner and yours truly discussing music critical things, like why we write music reviews, the power of Pitchfork, Red Sky and other music festivals, Omaha as a tour stop, and why our opinion does or doesn't matter. You can hear the entire podcast right here, or download it from iTunes. This is the first time MarQ, Kevin and I have been asked to take part in this sort of thing, and the conversation was fun and sometimes even lively. Thanks to Aaron for putting it together. Check it out.
* * *
From my e-mail box: Touch People, a.k.a. Darren Keen, has a new track called "Depth of Width Pt. 1" that you can download for free right here at RKRD LBL  (registration required). What is RKRD LBL? According to the site, it's "the premier online destination for free, curated, legal, MP3 downloads from the hottest marquee and emergent artists."  The blog features music from more than 300 artists and more than 20 independent labels, including Dim Mak, Ghostly, Downtown, Kompakt, Warp, etc. They've been around since '07. Keen, btw, is currently somewhere in Denmark on tour…
* * *
Read Tim McMahan's blog daily at Lazy-i.com — an online music magazine that includes feature interviews, reviews and news. The focus is on the national indie music scene with a special emphasis on the best original bands in the Omaha area. Copyright © 2011 Tim McMahan. All rights reserved.
No Comments »
No comments yet.
RSS feed for comments on this post. TrackBack URL
Leave a comment